In logistics, meeting service-level agreements (SLAs) is critical to maintaining strong customer relationships. Choosing a logistics partner you can build a reliable relationship with is critical to meeting the SLAs between you and your customers. By working closely with your logistics partner, you can ensure a better understanding of your unique requirements, leading to an exceptional customer experience.
In this article, we share how you can vet logistics providers, what our onboarding process looks like with new clients, and how we ensure our entire team owns the consequences of failure.
Table of Contents
What is a Service-level Agreement?
An SLA is a contract between a company and their customer, which outlines the service's terms and conditions. It sets expectations for delivery times, response times, and other critical aspects of the service. An SLA can also define penalties for the company if the service is not delivered according to the agreed-upon terms.
By implementing SLAs, companies can ensure they clearly understand what to expect from each other. This helps to reduce misunderstandings and miscommunications, leading to more efficient logistics operations. SLAs can also provide a basis for measuring performance and identifying areas for improvement.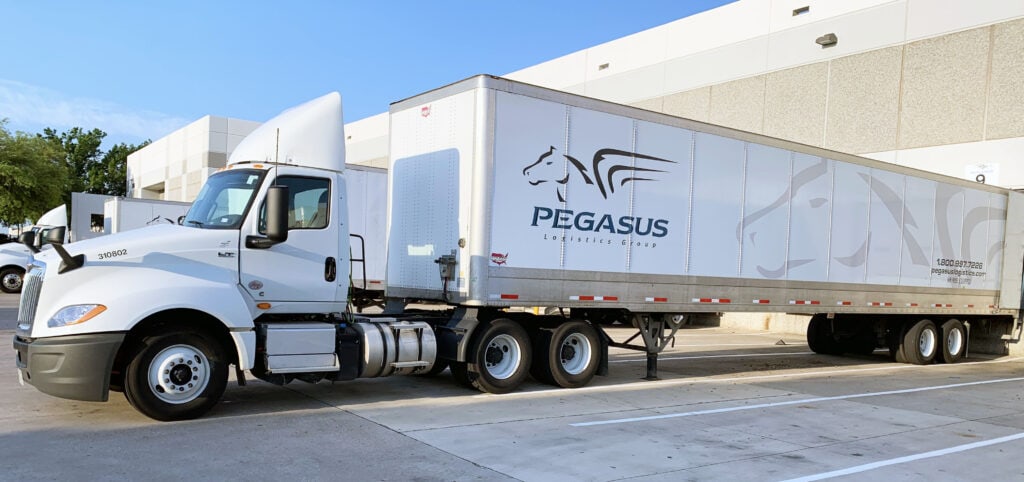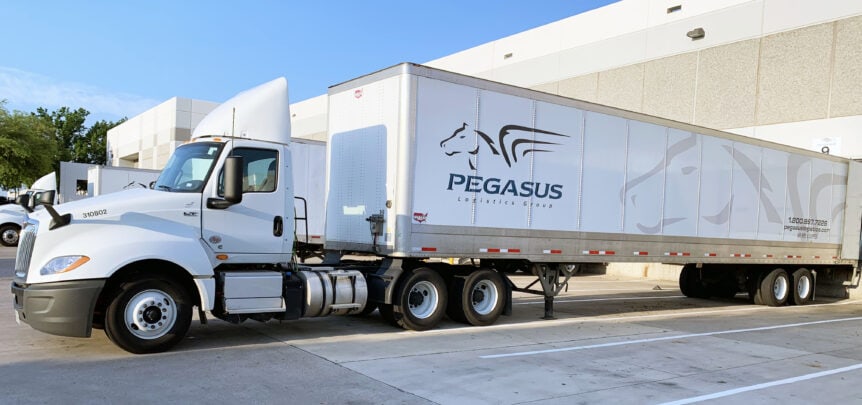 However, SLAs are not a one-size-fits-all solution. Each client has unique requirements, and their SLA should reflect that. That's why collaboration with the logistics provider companies is essential. Working closely with the provider can help the company define their needs more precisely, leading to meeting and exceeding their SLAs.
Collaboration also helps to build a strong working relationship between the client and the logistics provider. This can lead to better communication, transparency, and, ultimately, more reliable service. By working together, the client and the logistics provider can identify areas for improvement, implement process changes, and continuously improve the logistics operation.
How to Vet Logistics Partners
There are several factors to consider when choosing the right logistics provider. One common mistake is focusing solely on a provider's size instead of reputation and capabilities. Ask about what services they can provide and how they approach flexibility and adaptability.
Defining your vetting process is essential. We recommend contacting your peers for advice and evaluating your needs to expand your supply chain partner's value. Collaborating is also critical. Invite your prospective logistics partner to whiteboard sessions to develop a clear plan and see how they approach the collaboration process.
Finally, building trust through communication is critical. Have the providers you are vetting showcase their track record with references and learn how they communicate with them. Then ensure they take the time to understand the consequences of failure properly and take time to ask questions.
How We Onboard and Set Proper Expectations
Proper onboarding is critical in building reliable partnerships. To set proper expectations, we encourage our clients to share their pain points, what's going well, and what they feel needs improvement. By understanding their needs, we can provide better solutions and collaborate to improve their business model.
During our initial whiteboarding session, we discuss the services our clients need and what they're looking for. For example, one client wanted to lessen their SLA in a particular market. We worked together to find a flexible solution that provided excellent service without compromising our success rate. This collaboration helped us deliver a win-win strategy.
We also make it a point to understand their transit time requirements upfront, as it's essential to route shipments correctly. By asking the right questions and being transparent with our capabilities, we set expectations and requirements that align with our clients' business goals.
Building reliable partnerships mean collaborating to find solutions that work. Our commitment to transparency and flexibility helps us deliver exceptional service that meets our clients' needs and ensures SLA success.
How We Own Your Consequences of Failure
Failure is more than just missing an SLA; it's about the potential risks to our clients' businesses. Our clients' success is directly linked to our success.
Our commitment to understanding the consequences of failure helps us take ownership of our mistakes and work to prevent them from happening again. It's not just about meeting SLAs but about creating long-term dependability and trust.
We proactively ensure our team understands our clients' challenges. For example, our EVP of Sales puts on a company-wide meeting once a quarter where we discuss the challenges our clients' face, what failure means to them, and what failure means to us. This approach helps us stay aligned with our clients and understand the risks associated with failure.
Our team is committed to providing the best possible service to our clients. Failure is not an option for us, and we do everything possible to meet our clients' SLAs. From understanding their needs to taking ownership of how we can help, we believe that our commitment to building reliable partnerships sets us apart from the rest.
A Final Thought
At Pegasus Logistics Group, we strive to be more than just a freight forwarder; we aim to be a trusted partner that helps our clients meet their SLAs with their customers. By implementing the essential tips shared in this article, we can work together to achieve success and exceed expectations.
About Pegasus Logistics Group
We provide custom logistics solutions and outstanding experiences by investing resources into team members, technology, and a superior transportation network. This approach frees us from an asset-heavy environment beholden to the push-pull mentality of facilities with significant footprints in every market.
We have strategically positioned capacity available for your ever-changing supply chain. Our operational model has strict performance benchmarks, and we are focused on delivering your company the best value, efficient results, and the most reliable service