When it comes to managing the final mile whether it's a time-specific delivery, medical equipment and high-tech equipment products, things can get difficult in a hurry if you and/or your provider are not proactive about the process. Inattention to detail and lack of experience can lead to higher costs, damages, and failure to meet client expectations. Here are a few tools you should be utilizing to ensure that the final mile leaves your client wanting more.  
Site Profiles
Site profiles are great for scoping out the final mile landscape prior to any complex delivery. Not understanding delivery requirements can lead to multiple delivery attempts, additional handling of the freight, and the valuable time lost. These issues in turn can result in potential damages, missed SLA's and client dissatisfaction. Simple steps detailed in the site profile can eliminate these risks. Have you delivered to a hospital for example? Medical equipment is not only delicate and high-value, but that equipment can be on any floor within that campus. Any special equipment requirements? What type of setup is involved? All these specifics and more can lead to a seamless delivery process.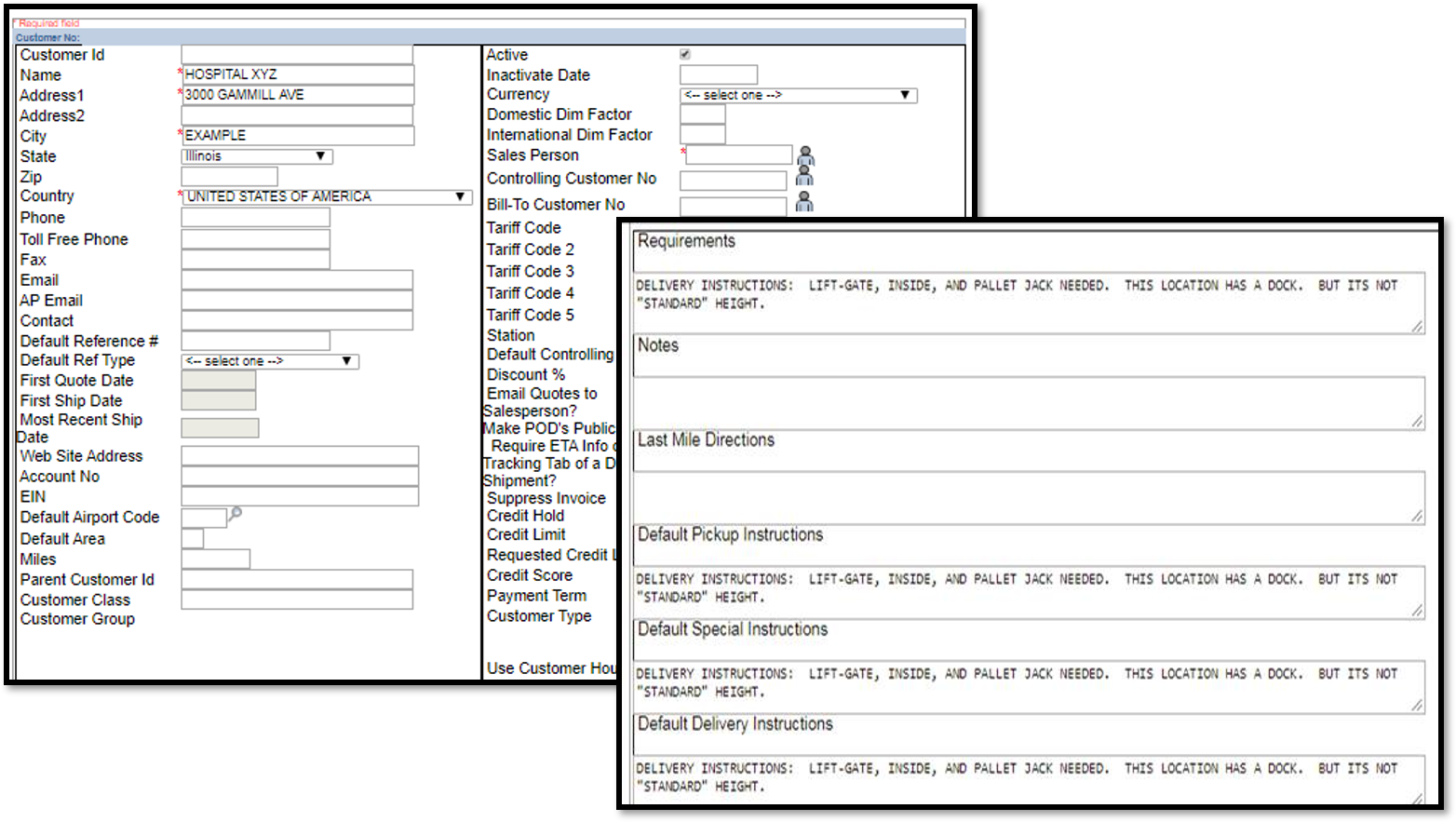 Pre-Calls
Specific to product installs, the pre-calls assist in coordinating all efforts beyond the delivery. Meeting all parties involved from the site contacts to the installation crews is critical to better utilization of time. Taking the time to call the delivery destination location is paramount to managing the delivery process. Pre-calls are conducted to avoid any issues. They help clarify the front-end site profile creation, confirm someone will be on site, as well as help orvide that exceptional customer satisfaction experience. Pre-calls ensure the provider can execute fluidly and prevent potential safety hazards for both the product and the personnel.
Delivery Checklists
Creating operating procedures for a client can establish trust when managig deliveries. If processes are implemented, miscommunication and a lack of quality standards can be avoided. Utilizing delivery checklists for drivers helps force accountability and consistency for everyone involved. These client-specific checklists can be created using information captured during the pre-calls, site profile creations as well as collaboration with the client. The delivery checklist can also be leveraged to act as a "client satisfaction survey" taking it to a whole new level related to the superior client experience.

Beyond the Final Mile
When looking at logistic partners, you want to find a company that provides excellent value. However, as stated in Pegasus' report on The Benefits of Dashboard Visibility "Value isn't just monetary — it's relational to customer retention, the increased ability to liberate their resources for better use, and that which promotes their productivity and operational flexibility."