Finding the right warehouse management partner is crucial for businesses like yours looking to optimize their supply chain and logistics operations. The right partner can maximize your return on investment (ROI) and improve the efficiency of your warehouse.
In this article, we will discuss critical factors you should consider when selecting a warehouse management partner based on insights from our industry experts. The following sections will cover your business requirements, evaluating technology solutions, assessing support and training, ensuring information security, and creating long-term business partnerships.
Table of Contents
Start with Your Business Requirements
Before choosing a warehouse management partner, it's essential to understand your short-term and long-term goals. This involves mapping out specific requirements and assessing potential partners based on their ability to meet those needs. A thorough gap assessment can be a great starting place for identifying suitable partners and avoiding mismatches.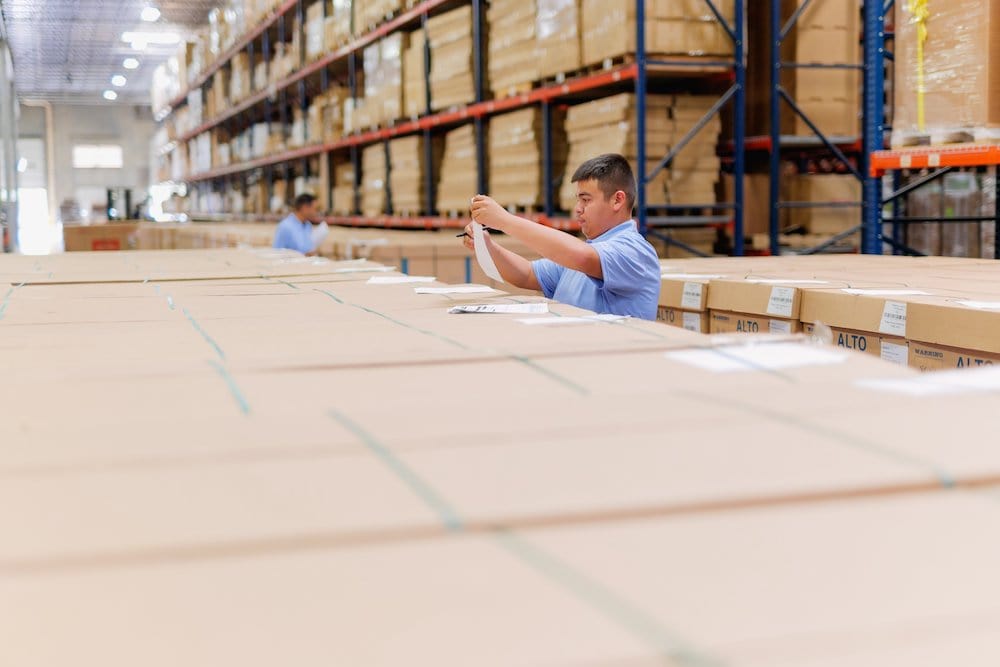 You can also consider the specific functionality that your warehouse requires beyond basic inventory management tasks. This may include specialized features tailored to your industry or unique business needs. By identifying these specific requirements, you can ensure your warehouse management partner can provide the necessary functionality without extensive customization.
It is also essential to look at the scalability of their solutions. As your business grows and evolves, your warehouse management needs will change. The ideal partner should offer flexible and adaptable solutions for future growth and changes.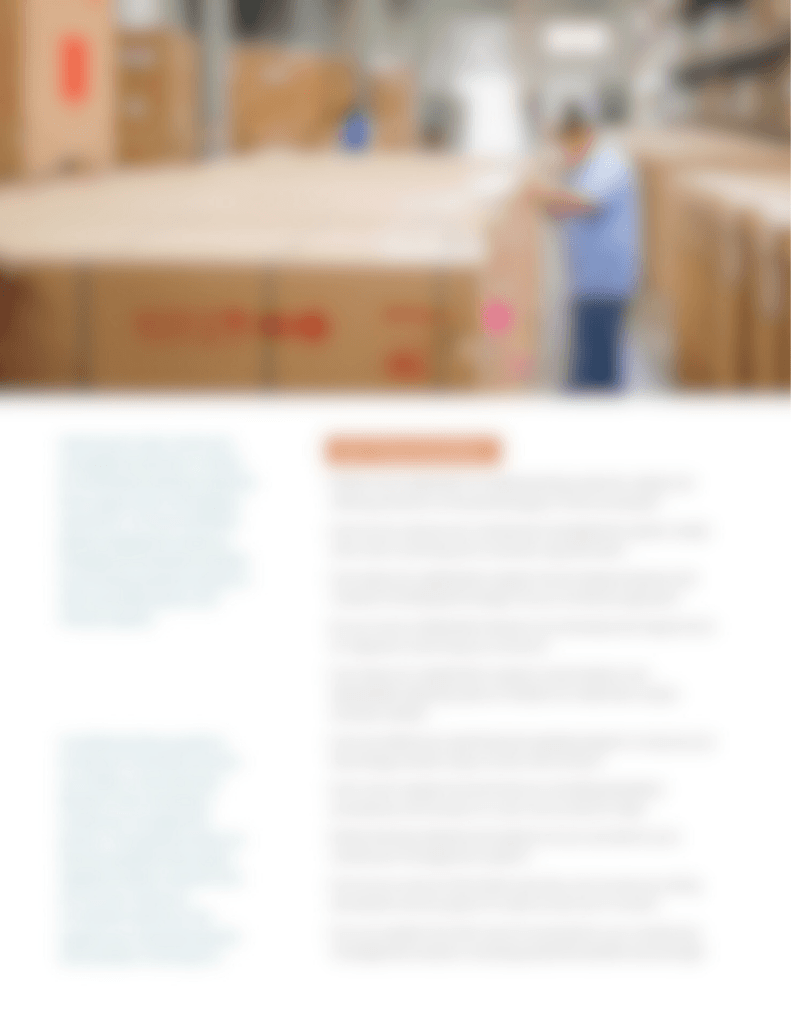 Download Our Free List of Questions
Our team of industry experts created this free list of questions you can use when vetting warehouse management partners.
Evaluate Technology Capabilities
Your warehouse management partner should offer various technology solutions, including cloud support, hardware agnosticism, integration with various material handling solutions, Enterprise Resource Planning (ERP) systems, and order management systems. You should also assess whether the partner's technology is up-to-date with the latest industry standards and security measures.
When considering the partner's technology capabilities, inquire about their support for specific hardware and software systems. For instance, are they compatible with your existing ERP and order management systems? These factors can significantly impact your warehouse operations' ease of integration and overall efficiency.
We also recommend assessing the partner's approach to application integration. This includes understanding their support for open APIs, enabling seamless integration with existing systems, and facilitating communication between various applications. A partner with a robust integration strategy can help streamline warehouse operations and minimize potential disruptions.
Assess Support and Training
A well-documented, structured support system is critical for a successful partnership. Your warehouse management partner should have clear escalation procedures and a responsive support team. In addition, a strong user community and comprehensive training materials can facilitate a smoother onboarding process and ongoing support.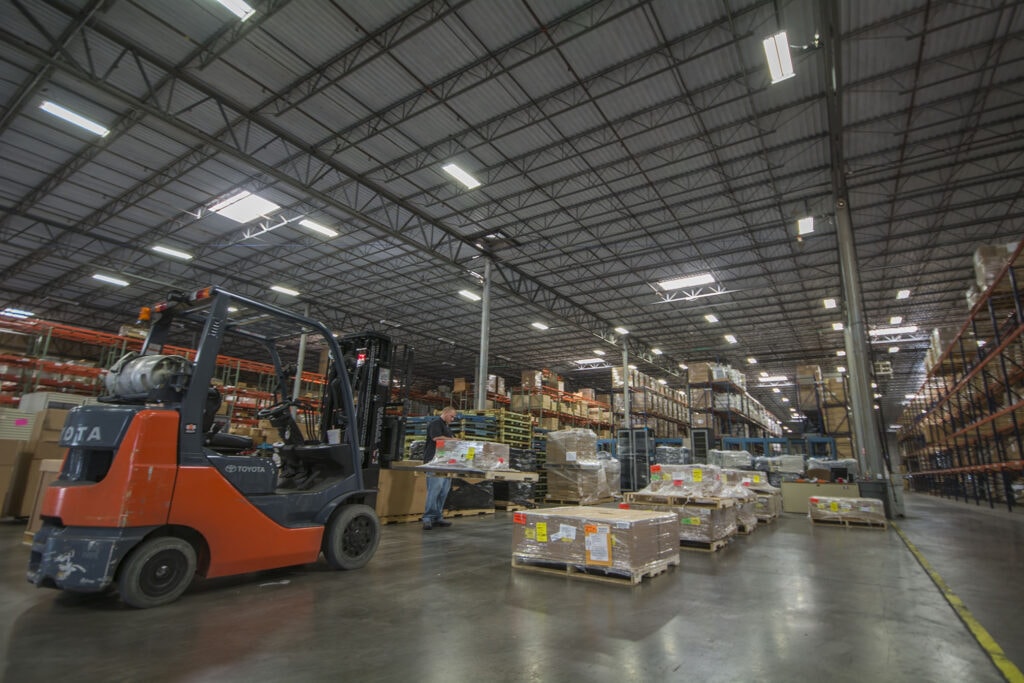 When evaluating a partner's support system, consider the availability of both structured support from the vendor and access to a broader user community. A strong user community can provide valuable insights, best practices, and troubleshooting tips, while structured support can ensure prompt and accurate assistance when needed.
You can also ask about the partner's training materials and resources. This may include online documentation, webinars, in-person training, or customized training programs. Adequate training resources help ensure your team can utilize the warehouse management system effectively, maximizing its potential benefits.
Ensure Information Security
As you're doing your research, discuss information security with potential partners. Do they follow secure coding standards during their development process? Are these standards applied not only to their standard product development but also to any custom extensions? Understanding how potential partners prioritize security can help protect your data and minimize risks.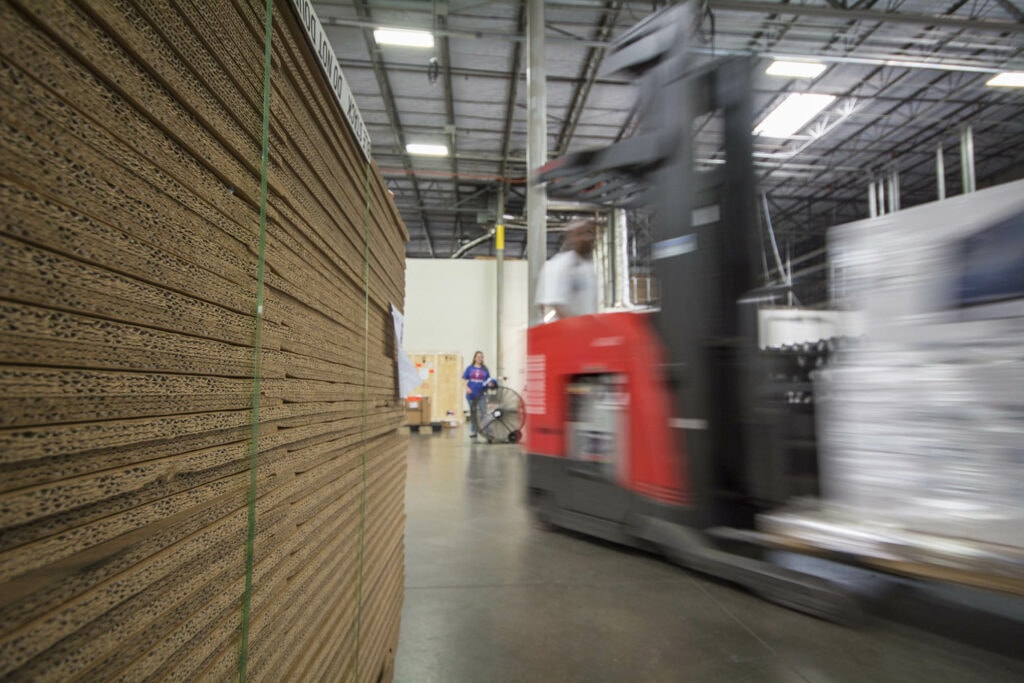 Encryption is another crucial aspect of information security. Ensure that the warehouse management partner supports full encryption for data at rest and in transit.
Regular updates and patching are vital to maintaining a secure warehouse management system. Ask about the partner's update and patching program, ensuring they stay up-to-date with the latest security measures and software versions. This proactive approach to security can help minimize potential vulnerabilities and keep your warehouse operations running smoothly.
Create a Long-term Business Partnership
Starting every business partnership with a long-term, win-win mindset. A successful long-term partnership requires open communication and collaboration. The warehouse management partner should be willing to listen to your needs, offer creative solutions, and work together to build a tailored solution.
Total Cost of Ownership
Switching can be time intensive and expensive if you already have a warehouse management partner. But it's important to consider the total cost of ownership (TCO). The upfront investment can be worth the long-term benefits and essential savings. This may include reduced costs for physical inventory audits, improved inventory accuracy, and more efficient transportation management. A comprehensive TCO analysis can help you make a more informed decision and ensure that the chosen partner offers the best value for your business.
A Final Thought
Choosing the right warehouse management partner is crucial for optimizing supply chain and logistics operations. By understanding your specific business requirements, evaluating technology solutions, assessing support and training, ensuring information security, and fostering long-term partnerships, you can find a partner to help you achieve your goals and maximize your ROI.
Investing time and effort in selecting the right partner will ensure that your warehouse operations run smoothly, efficiently, and securely, supporting your business's growth and success.
Speak to Our Contract Logistics Team
If you're looking for a reliable and flexible warehouse management outsourcing solution, our team at Pegasus Logistics Group can help you. We're committed to delivering the best possible client experience and growing with you as your business grows.
About Pegasus Logistics Group
We provide custom logistics solutions and outstanding experiences by investing resources into team members, technology, and a superior transportation network. Taking the necessary steps to find the perfect match for your warehouse operations will ensure that they will perform optimally while also providing protection and helping your business reach its goals.
We have strategically positioned capacity available for your ever-changing supply chain. Our operational model has strict performance benchmarks, and we are focused on delivering your company the best value, efficient results, and the most reliable service.