In 1903, the Wright Brothers' initial aircraft – Flyer 1 – was comprised of approximately a dozen parts. It had the basics like the wings, rudders, propellers, a fuselage, an engine, etc. Though I cannot speak definitively on where each of those parts was sourced, I'll make the safe assumption that they were products of US manufacturing (since the primary material was Spruce wood). For the Wright Brothers, the primary concern was actually flying.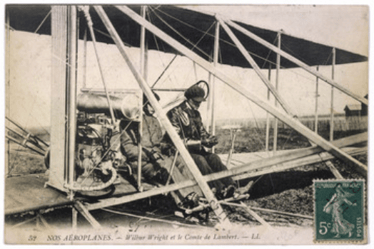 Over a century later, aeronautical engineering has long mastered the science of flight. Today's concerns, though perhaps not as consequential as the concerns Wilbur & Orville faced, are certainly more far-reaching and involve many considerations. One specific consideration is how to effectively manage a global supply chain.
Global Sourcing
Design complexity is the rule rather than the exception in today's aircraft manufacturing industry. Everything from the construction material used (which may range from aluminum to titanium, to composite materials) down to the specifics of the interior configuration are all designed to fit a certain customer's requests and goals, such as increased passenger comfort or lower fuel costs.
This complexity in design is met with a diverse collection of suppliers around the globe. To lend some perspective, a single aircraft is made up over more than 1,000 parts. The Boeing 787 Dreamliner has tier one suppliers (i.e. those suppliers most closely linked to the OEM) in more than a dozen countries. Then, push down-line to tiers two and three and you begin to see how exponentially complex the supply chain becomes; and with it, how a glitch in the pipeline can have a compounded effect on production.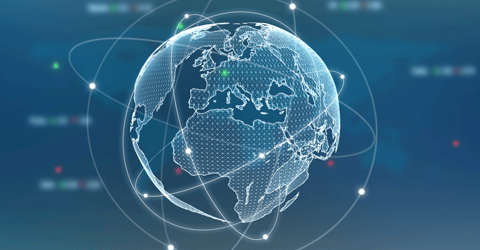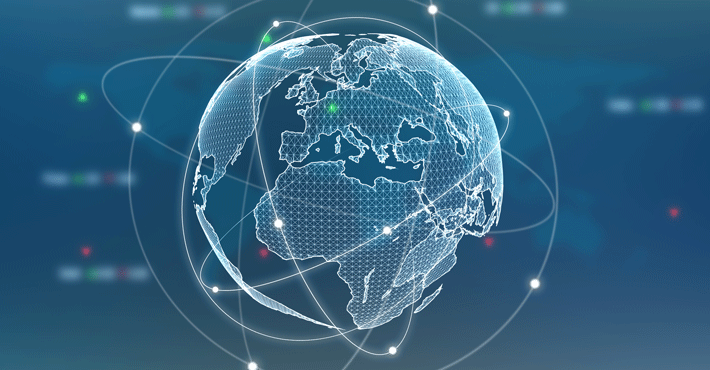 More than ever before, airframers require access to information concerning inventory levels, location of parts, forecasted delivery dates, and PO fulfillment timelines – just to name a few. What began as the adventure of flight using wood and fabric has evolved into the JIT execution of critical parts and consumables from around the globe, using forward stocking locations, near staging of VMI, and IT tools to manage and locate potential suppliers.
Within this web of connected suppliers comes the need for reliable and transparent logistics solutions. The needs of the aerospace supply chain have leveraged logistics companies for their expertise as it relates to the handling of highly valuable assets, for 24/7 coverage to service their global supplier bases and action-critical outage situations, and to work collaboratively to configure programs that meet specific needs across warehousing, inventory management, global transportation, and trade compliance.
High Value Assets Require Special Handling
The vast majority of those 1,000+ parts that comprise the current version of jet liners are small. These are components and consumables that fall under the "parcel" description. They may range from a few hundred to a few thousand dollars in value. Though they may be critical to the operation of the aircraft, they are not necessarily high-value.
The most high-value components associated with an aircraft build are the engines. Made by recognizable manufacturers like General Electric, Rolls-Royce, and Pratt & Whitney, these engines can range from $10 million to $35 million in value and weigh over 6,000 kgs. Arranging reliability in transportation of these types of capital assets is an absolute must. Logistics providers must have the necessary knowledge to source the best service providers – and not all are created equally. For example, the Trent 1000, which powers the Boeing 787, is 186 inches long and 112 inches in diameter (without accounting for the stand).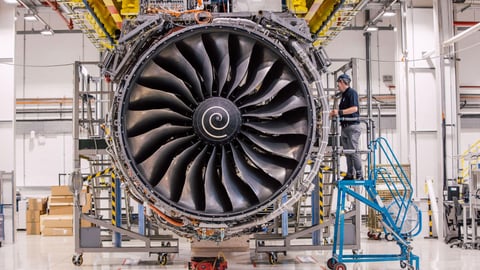 On the over-land sections of transport, arranging for air ride equipment is non-negotiable. In today's trucking environment, simply sourcing based on this requirement leaves a wide array of options and still a lot of room for costly error. Understanding the proper tie-down procedure and paying strict adherence to engine stand lashing points are critical to delivering the product in good form. Saving on transportation cost can, in fact, be quite costly if the logistics provider does not have set handling guidelines for the movement of these high-value assets.
The Importance of Critical Response
In the aviation logistics business, critical or AOG shipments are not designated to happen during regular USA working hours. Having trained, knowledgeable staff available around the clock to respond swiftly and professionally as these events occur is a requirement for a successful partnership.
It is estimated that the cost of a commercial aircraft outage can be as much as $150,000 per hour. As such, many suppliers maintain AOG desks to action requests involving critical parts. This also involves logistics partners. Standard operating plans detailing after-hours procedures (arranging special pick-ups, confirming open/ ready times), communication guidelines (who should be in copy), milestone updates (technicians may be awaiting the parts arrival), and response times should be understood and re-enforced with any potential personnel receiving AOG requests.
Contact us at info@pegasuslogistics.com or 800-997-7226 to learn how Pegasus can help with your aerospace supply chain.