Cross-border logistics is like the lifeline of trade between two countries sharing a common frontier. In our context, this crucial part is the intricate yet intriguing landscape between Mexico and the US. This field isn't merely about moving goods from one place to another; it's about orchestrating a symphony of different transportation routes, each with its melody and rhythm.
It is an entirely different beast than typical domestic logistics, which sometimes feels more akin to an overseas voyage. Yet, as challenging as it may appear, there are certain best practices that, if followed, can make the process more efficient, cost-effective, and ultimately successful.
Table of Contents
Article Summary
Mexico's strategic location and ability to diversify production reduce supply chain risks.
Freight forwarders ensure smooth transitions and timely deliveries, serving as solution providers and educators.
Challenges in the Mexico market include truck movement imbalance, border crossing bottlenecks, and cultural differences.
Hiring experienced and bilingual staff aids in overcoming language and cultural differences for efficient operations.
Pegasus Logistics Group demonstrates adaptability to changing client needs, establishing and delivering unique value.
Mexico's Strategic Position: A Key to De-Risking Supply Chains
In the current complex global landscape, even to those not deeply entrenched in the supply chain industry, it is apparent that there's a compelling need for de-risking. This concept involves a variety of practices, all aimed at reducing the potential for disruption, delay, or damage in supply chain operations.
Ideally located to service the entire Western Hemisphere, Mexico offers a robust solution to the inherent challenges of extended supply chains, such as those spanning the vast distances from Asia to one of the world's largest markets, the United States.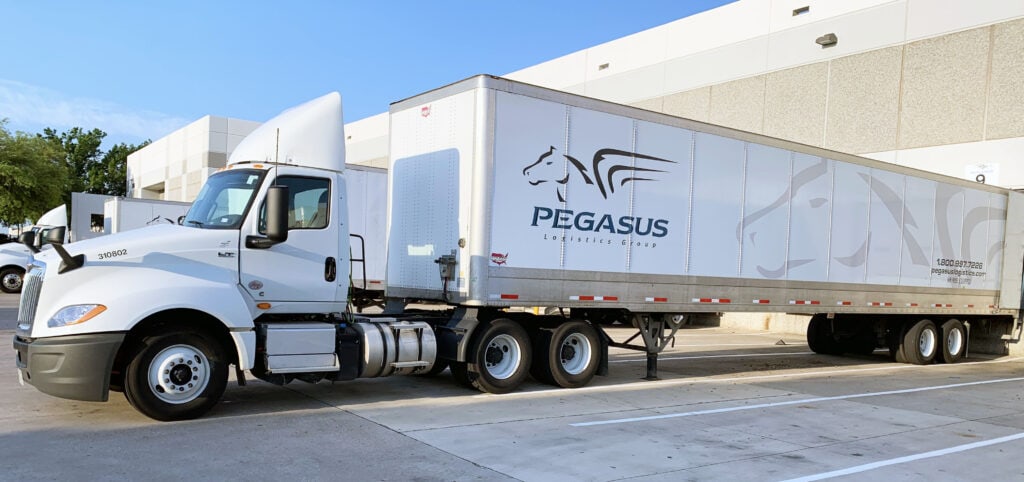 Consider the substantial delays in supply chains originating from Asia. For example, goods produced in Mexico can reach US markets in a matter of days or a week. This turnaround enhances supply chain efficiency and reduces the risk of disruption.
The process of de-risking continues beyond proximity to markets. Another effective strategy is to diversify production locations. Businesses can mitigate risks by shifting from single or dual-source models to multiple production facilities. Mexico fits the bill perfectly.
Mexico's strategic geographic position and flexible production capabilities make it a key player in de-risking supply chain strategies. It's about bringing production closer to markets and diversifying sources, and optimizing efficiencies, making Mexico an ideal choice for a resilient, effective supply chain.
The Integral Role of Freight Forwarders in the Mexico Supply Chain
In the multifaceted and dynamic sphere of cross-border logistics, freight forwarders play a critical role. Their primary responsibility is not just to manage the transportation of goods but also to serve as educators and solution providers for their clients.
A freight forwarder's duties span various areas, including security, capacity, visibility, and subject matter expertise, all aimed at ensuring smooth imports and exports for their clients.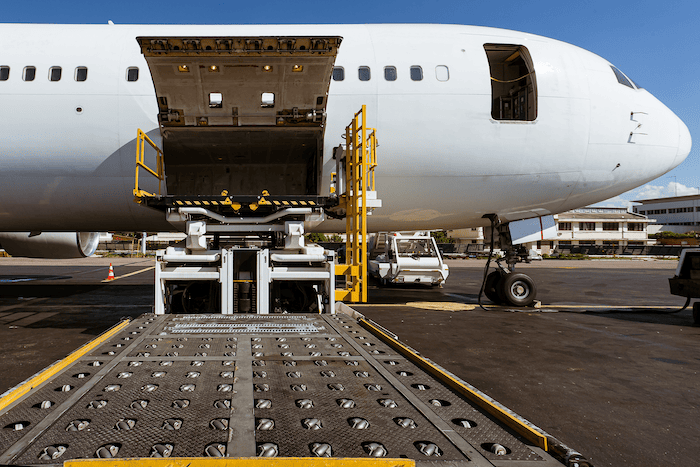 Understanding the client's supply chain is paramount. From the nitty-gritty of origin requirements, through the intricacies of the border process, to the final delivery obligations, a freight forwarder must have a comprehensive understanding of every step. This understanding enables them to navigate efficiently through each phase, ultimately ensuring smooth transitions and timely deliveries.
However, the role of a freight forwarder goes beyond this. They are also expected to foster relationships with their client's suppliers and customers. By doing so, they gain a deeper understanding of the potential impacts of the supply chain's operational, financial, and commercial aspects.
This comprehensive engagement is what sets successful freight forwarders apart. By immersing themselves in the details of their client's operations and cultivating solid relationships with stakeholders, they can provide the security, visibility, and expert solutions necessary to keep the goods flowing smoothly across borders.
In essence, freight forwarders are the conductors of the cross-border logistics symphony, ensuring each movement, from the initial supply chain steps, through the border process, to the final delivery, happens in harmony. Therefore, their role in the Mexico supply chain is integral and indispensable.
Capacity Constraints and Cultural Differences
When considering the Mexico market, it's essential to recognize some unique challenges in cross-border logistics, notably capacity constraints and cultural differences. Currently, the Mexico market is seeing an excessive movement of trucks, with ten trucks exiting for every three coming in. This imbalance can pose a significant challenge when shifting production into Mexico, given the already tight conditions from a capacity perspective.
But it's more than trucks and physical logistics; moving operations to a different country brings challenges. Different regulations, security considerations, and cultural nuances are all part and parcel of this shift. Understanding and managing these elements is crucial when entering a new market like Mexico.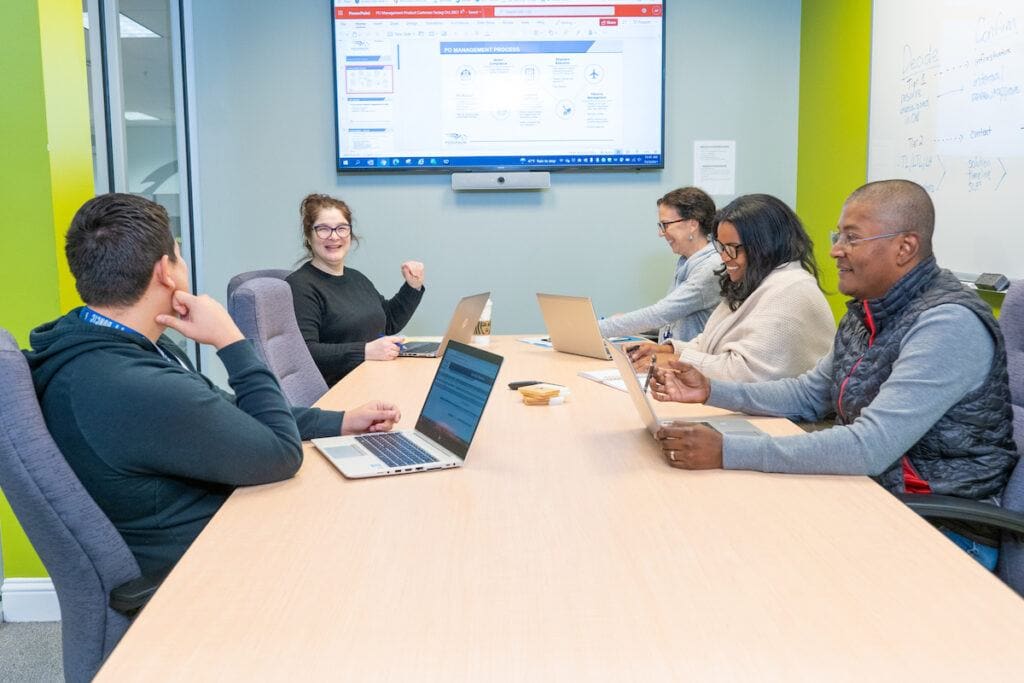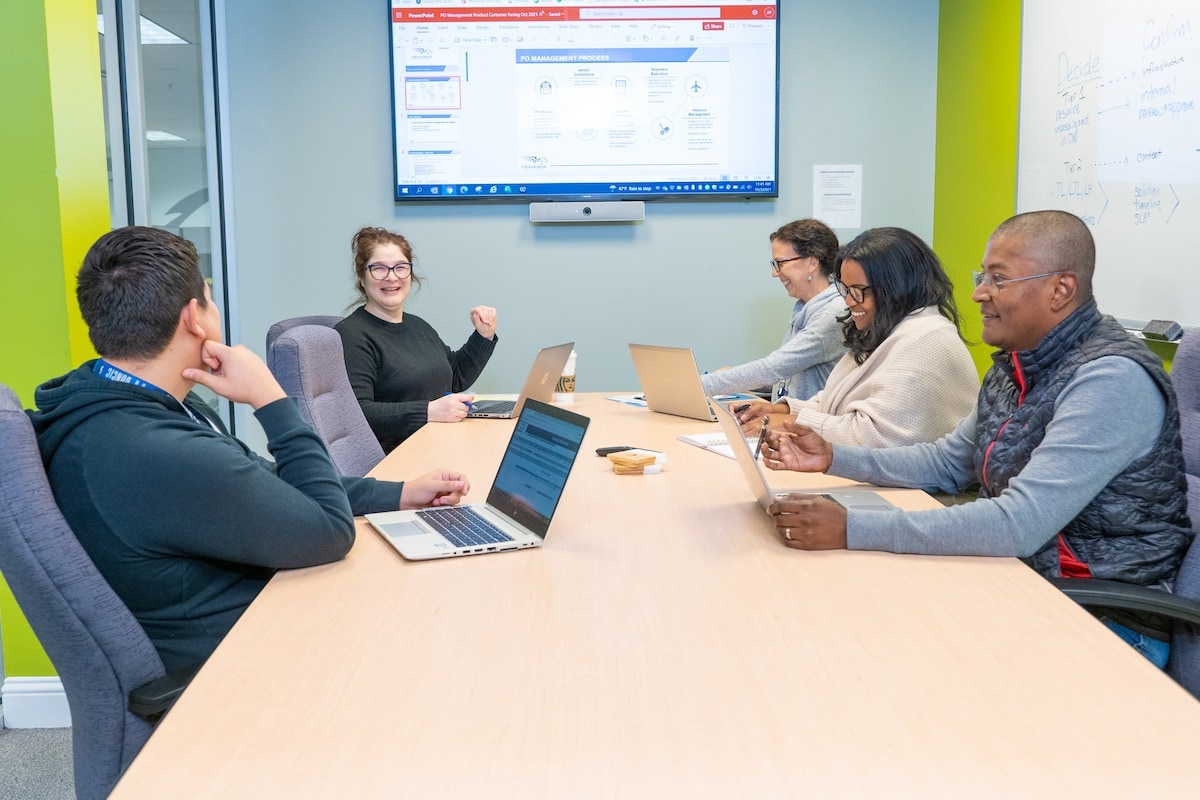 One of the notorious bottlenecks in the Mexico-US supply chain is at the border crossings, which can get incredibly congested. For businesses manufacturing or shipping products from Mexico into the US, delays at border crossings, like the one at El Paso, can be a significant pain point. Trucks can be stuck for hours, or even a day in some cases, delaying product delivery and impacting the overall efficiency of the supply chain.
While this problem cannot be eliminated, effective planning and the use of technology can significantly mitigate the impact. For instance, there needs to be more than satellite tracking down to the bridge level to solve the problem of the bridge's delay. Still, it allows for better planning on the other end of the border, assisting in sourcing capacity and making necessary adjustments.
To overcome capacity constraints, be flexible and adapt to real-time situations. Understanding local culture, regulations, and security risks is equally important to ensure a seamless cross-border logistics operation.
Addressing Language Barriers in Cross-Border Logistics
When delving into cross-border logistics between countries like the US and Mexico, there are more than logistical hurdles to consider. Language barriers and cultural differences can also significantly impact operations. Recognizing and addressing these challenges is vital to the success of cross-border supply chains.
The difference in language and culture is not a trivial matter. The logistics world demands clear and precise communication, which language barriers can hinder. Add nuances of different business cultures, and you have a challenging landscape.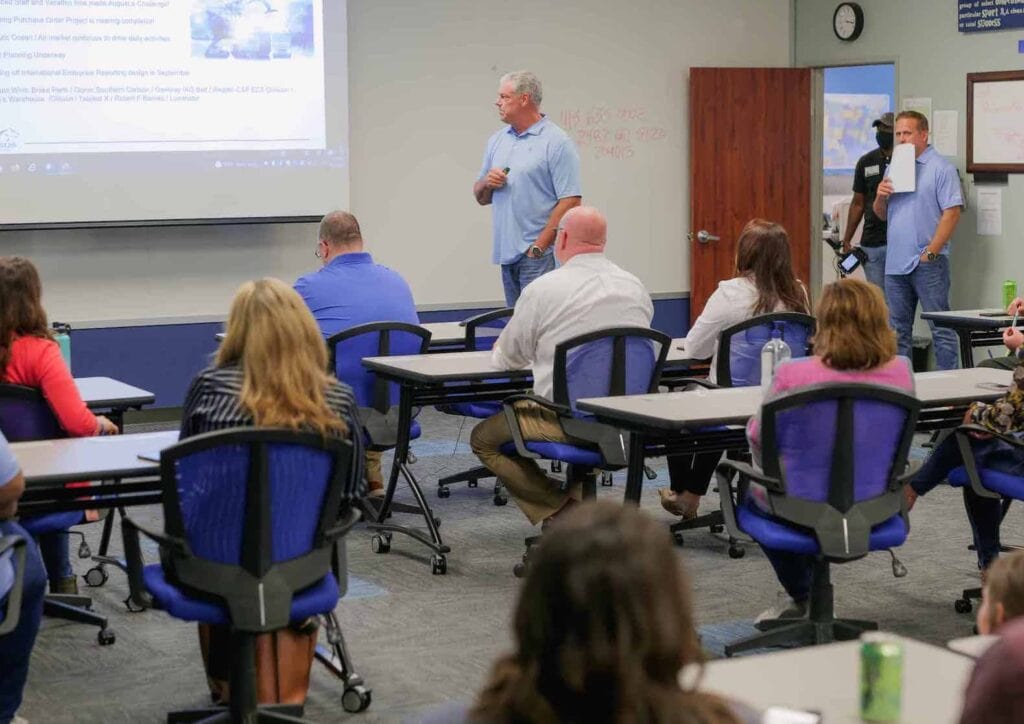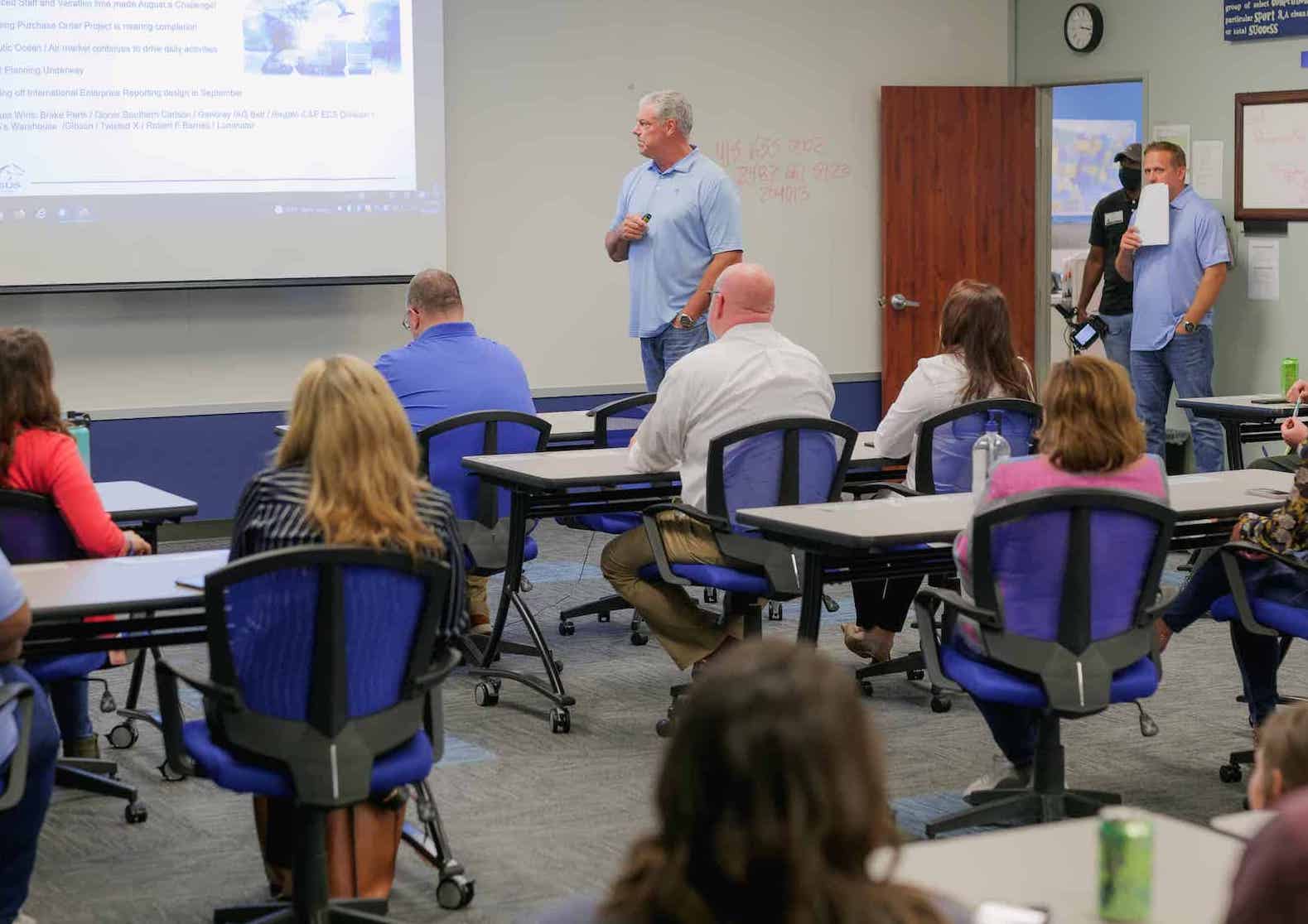 However, these challenges can be mitigated with the right strategy. A key solution to overcoming these barriers is hiring bilingual staff who are well-versed in the ins and outs of both sides of the business. Not only does this ease communication issues, but it also aids in understanding and adapting to cultural differences, creating a smoother operational flow.
When we began operations in Mexico, having a physical presence in the country was essential. However, finding the right person with expertise and cultural fit was a significant feat. After an extensive search, we found our perfect fit.
Today, we are expanding our team, bringing more bilingual industry veterans who can adeptly navigate the American and Mexican markets. As we continue to grow in Mexico, we remain committed to carefully selecting our team members to ensure they possess the necessary skills and are an excellent cultural fit. This strategy ensures we can overcome language barriers and cultural differences, leading to more efficient and effective cross-border logistics operations.
Commitment to Delivering Excellence When Expanding into Mexico
While challenges are an inevitable part of any venture, we relish overcoming them; it's part of our DNA at Pegasus. We've been operating in Mexico for over two decades, providing exceptional service transporting various products, including server racks and automotive parts. Our warehousing services support a variety of plants in Mexico, indicating our long-standing and deep-rooted commitment to delivering excellence in this market.
However, longevity isn't the sole measure of our success. What truly sets us apart is our ability to adapt and pivot according to the ever-changing needs of our clients and the marketplace at large. And one of our proudest examples of this agility lies in our response to a critical situation that unfolded during the COVID-19 pandemic.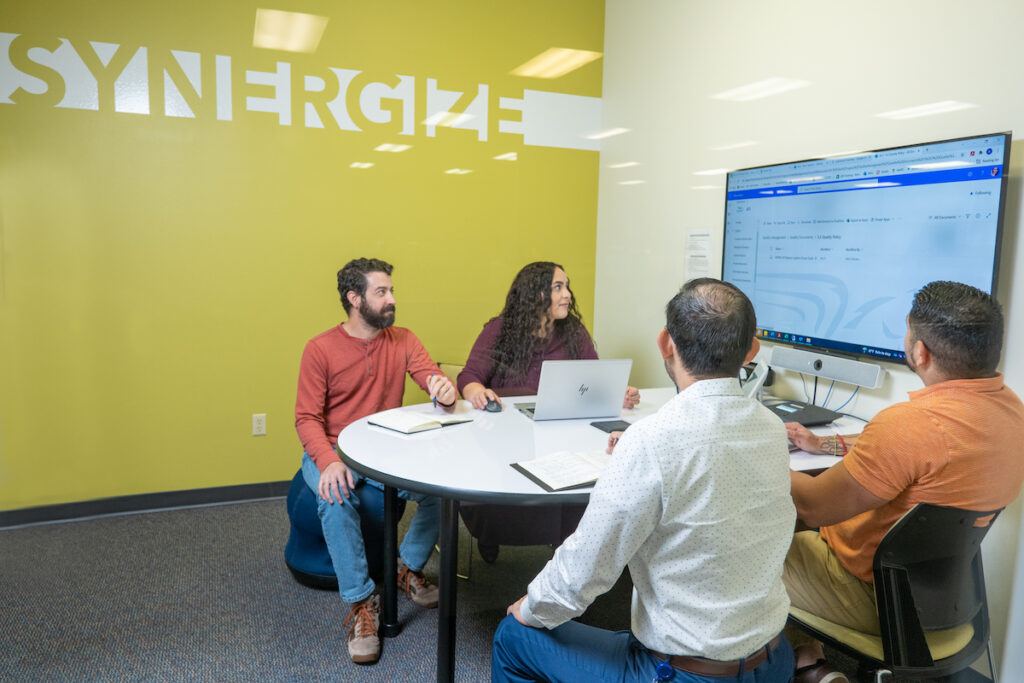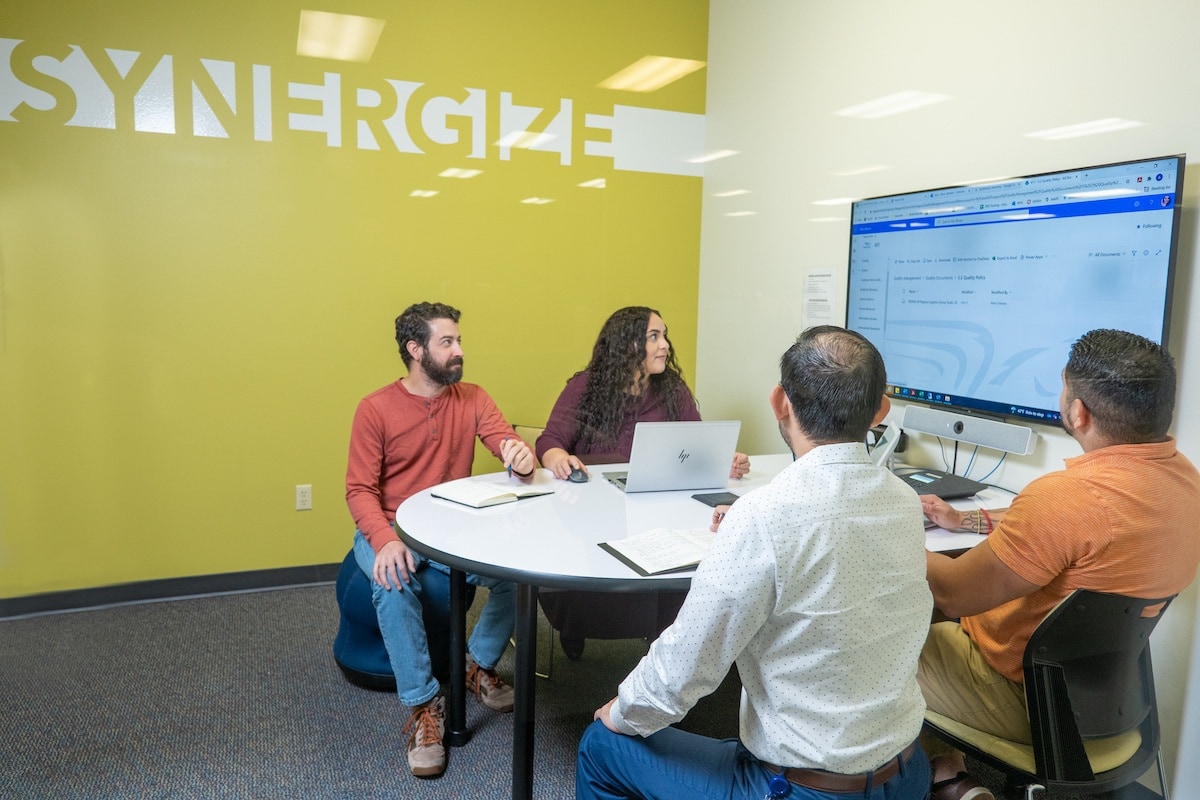 During this crisis, one of our client's operations was severely impacted. Their plant and distribution facility was shut down, and they needed space in Mexico. Faced with an incredibly tight timeframe, we were tasked with setting up a fully operational distribution center. And within 30 days, we delivered an IT-ready, operational warehouse running. Our rapid response and efficient execution meant that our client could have done better in their quarterly distribution, an achievement we take great pride in.
In an industry where space availability and integration times can be limiting factors, we viewed the situation as an opportunity to strengthen our relationship with our clients and bring them unparalleled value.
We understand that meeting deadlines, invoicing accurately, and safeguarding our clients' products are "table stakes" in logistics. What we aim for is establishing and delivering value every day. If we're not doing that, we're not living up to our commitment to our clients. This focus on client value differentiates us in the marketplace, and we bring this commitment to every operation daily.
Speak to Our LATAM Team
If you're involved in international logistics or operating within the LATAM sphere and searching for a trustworthy, flexible logistics ally, our team is well-equipped to assist you in dismantling the complex challenges of cross-border supply chain management. With us by your side, we can navigate the logistics labyrinth together.
We are a leading provider of custom logistics solutions that deliver outstanding experiences. By investing resources in our team members, state-of-the-art technology, and an extensive transportation network, we ensure optimal performance and protection for your warehouse operations, assisting your business in reaching its goals.
Our global presence, with offices in Mexico and Costa Rica, equips us with a unique understanding of varied market dynamics and allows us to provide strategically positioned capacity for your ever-changing supply chain needs. These strategic locations enhance our ability to navigate logistics challenges and deliver efficient results.
We have a robust operational model with strict performance benchmarks focused on delivering your company's highest value and reliability. We are unwavering in our commitment to efficiency, striving consistently to offer services that meet and exceed expectations.