In the realm of logistics, there's not a one-size-fits-all solution for every scenario. But most providers still struggle to be flexible enough to make quick decisions and provide the necessary resources to get the job done. This leaves you stuck with red tape that keeps you from hitting your goals. That's precisely how this client felt when they came to us.
In this case study, we share how we partnered with one of the world's most renowned brands to provide secure warehouse management, challenging our capabilities and driving us to innovate in a demanding environment to create the best outcomes for them.
Table of Contents
Fostering Trust & Agility
Our relationship stemmed from past collaborations and the trust developed within our expansive industry network. They had a pre-existing exposure to our services, mainly in the transportation sector. Having witnessed our performance, agility, and readiness to take action prompted their interest, but only after a severe need arose.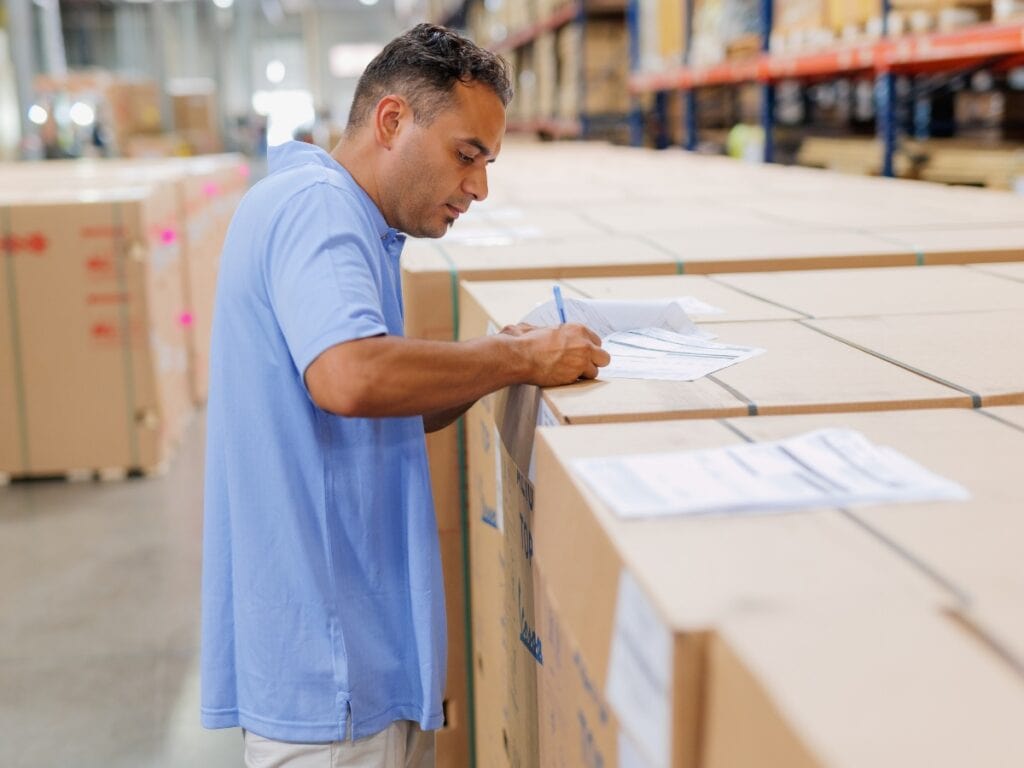 Being accustomed to our offerings was more comprehensive than our suite of services. The client recognized our organizational values and work culture from previous interactions. They understood our commitment to excellence, reflected across all operations sectors. However, the real challenge lay in expanding our scope of services to warehouse management, a realm in contract logistics where the client had not worked with us before.
Our mutual conversations allowed us to validate our capabilities and reassure the client of our expertise. They quickly realized that we were not just a service provider but a dedicated partner willing to support them across all facets of their supply chain. This strengthened our bond, setting a foundation for a long-term relationship characterized by mutual growth.
Meeting Warehouse Expansion Needs
The client's ambitious growth plan warranted an urgent need for warehouse space to accommodate their expanding product fast. Their vision was to open twelve additional warehouses within the next two years, a challenging endeavor requiring efficient and swift execution.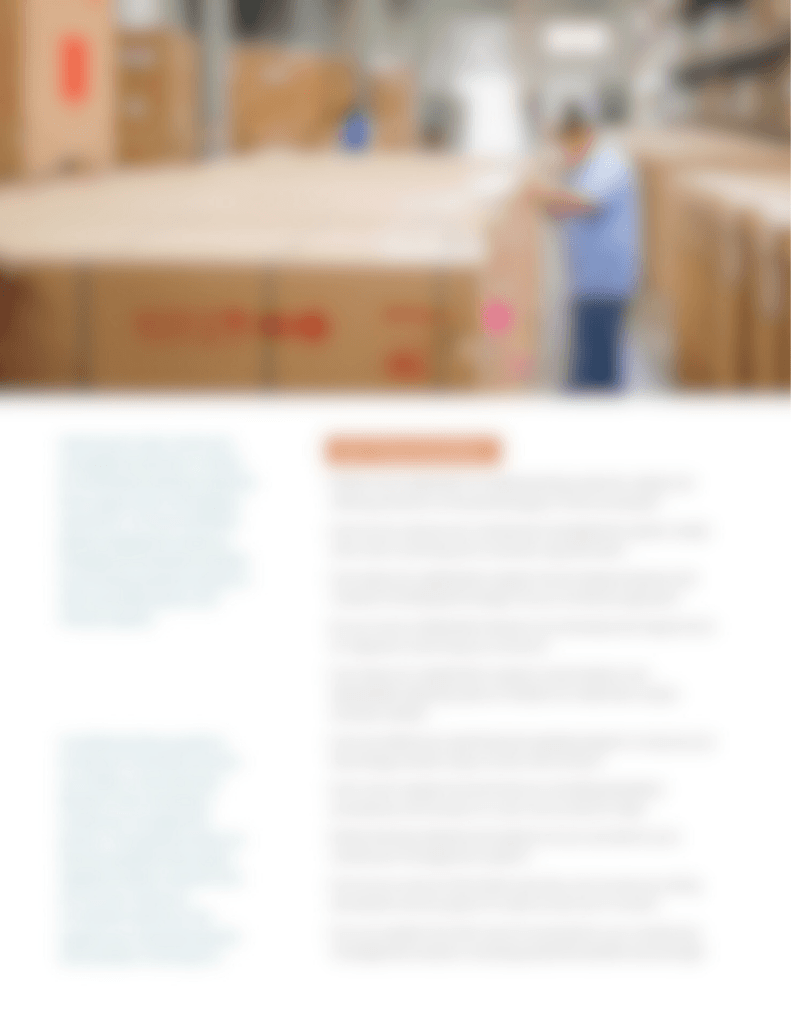 Download Our Free List of Questions
Our team of industry experts created this free list of questions you can use when vetting warehouse management partners.
Being a rapidly growing business, the client needed an agile and responsive partner. The ability to navigate bureaucratic obstacles and red tape was crucial for their expansion plan. We answered the call, swiftly identifying suitable locations and ensuring efficient set-up for all twelve warehouses.
Initially, our role revolved around securing the necessary facilities for the client. However, as our partnership evolved, our services expanded to include the processing of their products. The major driving force of our partnership was 'speed of service.' With an increasing focus on customer-centric strategies in the logistics industry, we refrained from forcing clients into pre-existing models and, instead, prioritized tailoring our services to their business requirements.
Instituting Stringent Security Measures
Our commitment to the client extended to ensuring the safe transit of their high-value goods. This required the implementation of strict security measures. The client's operations demanded superior security due to the nature of their products and strict control requirements.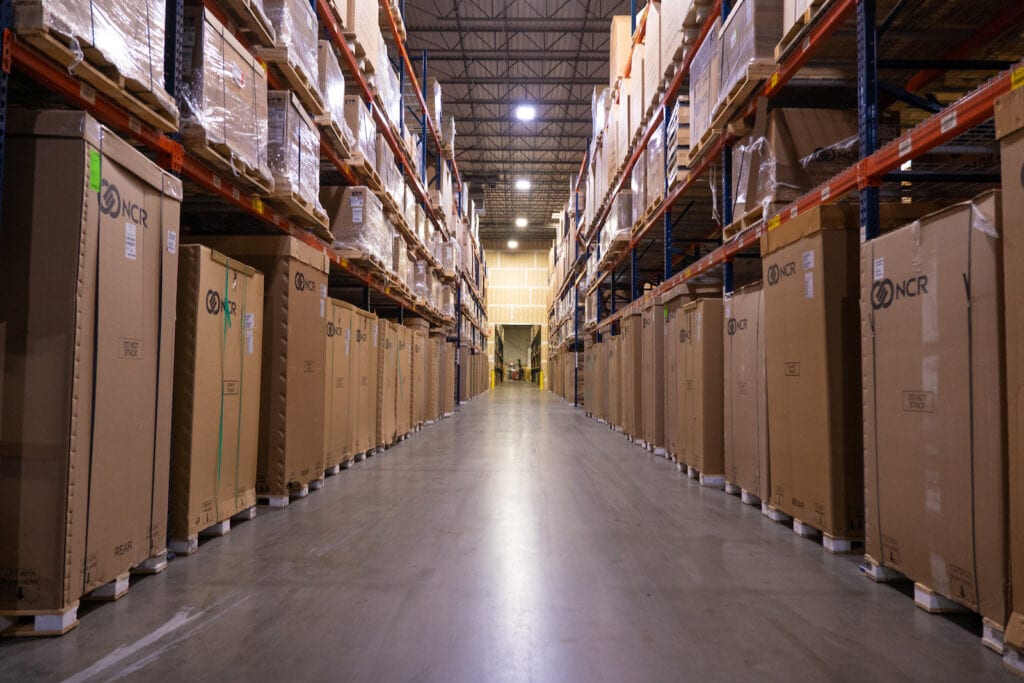 We employed some of our most rigorous security protocols, equipping all trucks departing from the facilities with GPS tracking devices. This allowed us real-time visibility of their locations and strict control over their transit route, ensuring secure transportation from one point to another.
As our association with the client matured, we identified opportunities to augment the existing security measures. The discovery of Radio-Frequency IDentification (RFID) tags on the client's products presented an opportunity to implement an advanced tracking system. We proposed using an RFID system, allowing the client to log in and get an overview of their inventory at any given time.
Embracing Technological Innovations
Every client presents unique challenges, pushing us to look for innovative solutions. Our answer lay in robotic pallet jacks. Capable of working around the clock without fatigue, these robotic assistants proved to be a cost-effective alternative to human labor.
With the help of technologies such as RFID and robotics, we brought a long-term, sustainable advantage to the client. While minimizing future risks, these tech-oriented solutions also enhance efficiency and save costs. These advancements benefit their condition and contribute to a more secure and efficient future for our client's operations.
Tailoring Solutions for Flexibility
The logistics industry often faces the challenge of providing flexible services to meet unique business needs. Many companies need help with rigid service models, leading to the inability to deliver desired results, leaving you to figure out how to find the best warehouse management partner.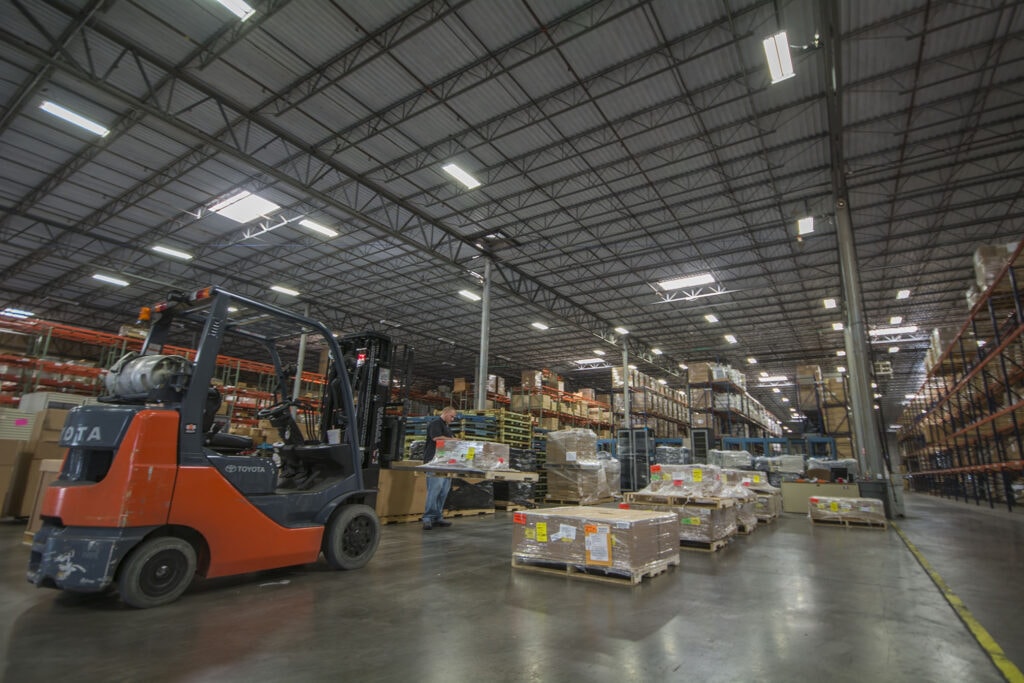 With their rapid expansion, our client needed a logistics partner that could offer swift decision-making and cut through the red tape. Their existing provider could not adapt to the client's need to act quickly, posing a significant problem for them.
We provided the perfect blend of capability and agility, presenting a flexible service model tailored to their needs. We positioned ourselves as an integral part of their team, working tirelessly to help them achieve their goals. They found a solution to their predicament in us.
The impact of this approach was impactful for the client. Our agility and flexibility empowered them to make quick decisions, effectively manage their growth, and focus more on their core business. They no longer needed to accommodate a rigid service model or compromise their operational speed.
Our journey with this client exemplifies the significance of a flexible and adaptable logistics partner. At Pegasus Logistics Group, we firmly believe that a 'one-size-fits-all' approach is inadequate, and every business warrants a unique solution for its distinctive needs. By adopting this ethos, we assist businesses in overcoming their challenges, achieving their potential, and delivering superior results for their customers.
One Size Fits None
Keep your business from being hindered by rigid logistics models that can't adapt to your unique needs. We know every business is different and are committed to providing flexible, tailor-made solutions that evolve with your growth.
We have solutions for swift decision-making and rapid expansion. We also provide high-level security measures. Plus, we can help you use RFID and robotics. Let's embark on a journey together to foster a partnership that fuels your growth, streamlines operations, and delivers superior results for customers.
Contact us today to learn more about how our flexible logistics solutions can propel your business forward.
Speak to Our Contract Logistics Team
If you're looking for a reliable and flexible warehouse management outsourcing solution, our team at Pegasus Logistics Group can help you. We're committed to delivering the best possible client experience and growing with you as your business grows.
About Pegasus Logistics Group
We provide custom logistics solutions and outstanding experiences by investing resources into team members, technology, and a superior transportation network. Taking the necessary steps to find the perfect match for your warehouse operations will ensure that they will perform optimally while also providing protection and helping your business reach its goals.
We have strategically positioned capacity available for your ever-changing supply chain. Our operational model has strict performance benchmarks, and we are focused on delivering your company the best value, efficient results, and the most reliable service.