Pegasus Logistics Group and The Trade Group, headquartered in Grapevine, TX, chat on the future state of the trade show, events, and exhibits industry for Q3 of 2021 and beyond.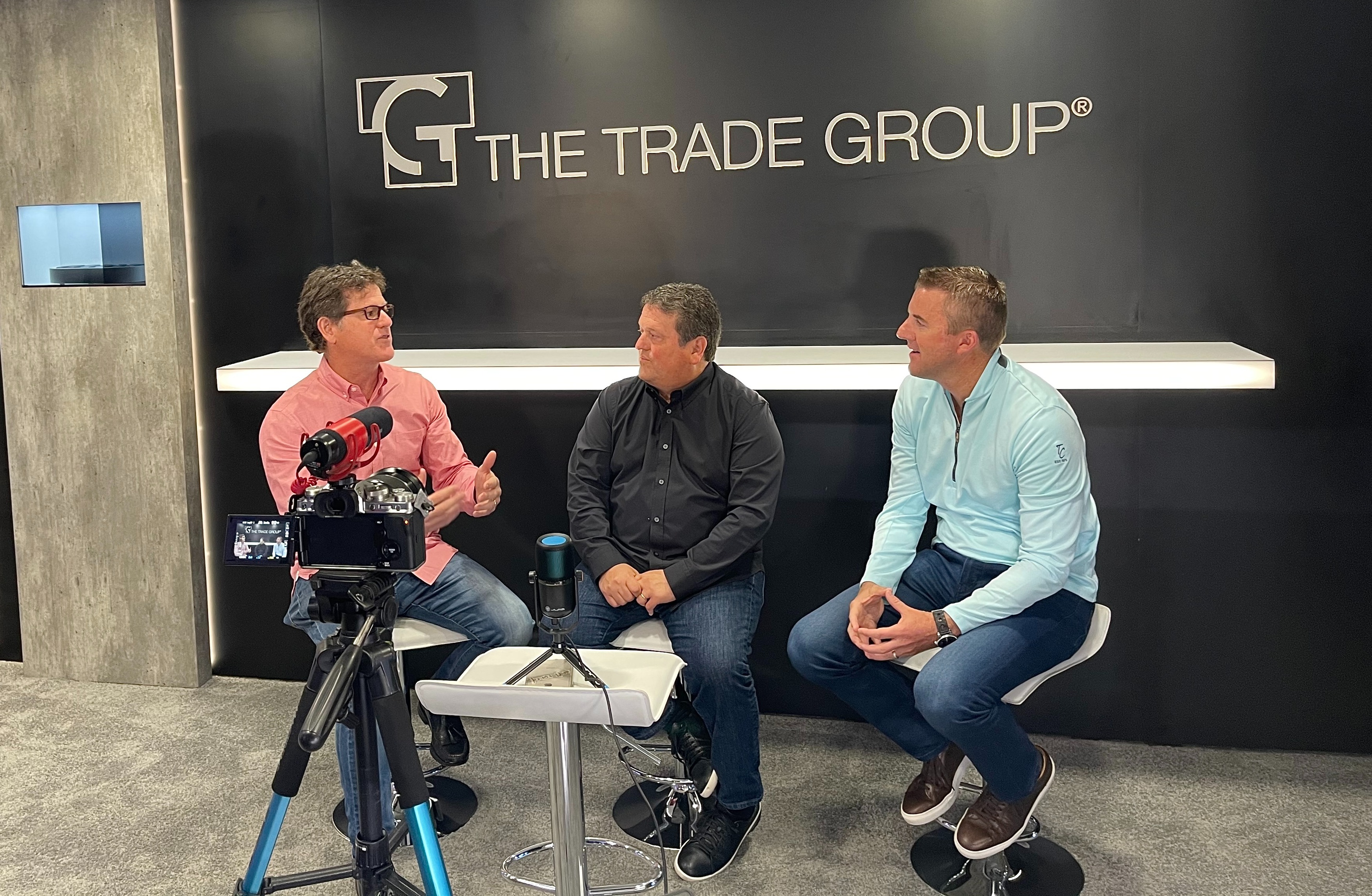 Pegasus' Executive VP of Sales, Hiram Hartnett, sat down with The Trade Group's Chief Revenue Officer, Mal Gilvar, and Chief Marketing Officer, Mike Gilvar, to chat on the future of the Trade Show & Events industry. A tenured client of ours for over a decade, The Trade Group is a major player in the trade show and exhibits industry throughout the United States.
As the country reopens, many trade shows and events are coming back as well. Read along through this interview to see where the industry is going, what to expect at in-person shows, and what's going to happen in the industry post-pandemic.
Q: To kick it off, give us a quick rundown on The Trade Group. What makes The Trade Group special in the trade show and event industry?
A: The Trade Group has been around for 30 years. Our emphasis has always been on design-driven solutions that are focused solely on supporting our customer's goals, with regard to selectively attracting their target buyer.

The scope of our product offering is another way we set ourselves apart. Not just the products that you see from an exhibit side, but we also do strategic marketing, videography, and outdoor events; there's a lot more to The Trade Group than just selling trade show exhibits.
Q: The world's reopening and everyone's excited. I'm seeing activity all over the state of Texas. What is the forecast for the remainder of the year?
A: Honestly, it's going to be nuts. There's been such a pent-up demand for people to get back face to face. We already are at full capacity through the end of July.

I was in Orlando at the MRO Americas trade show a couple of weeks ago and the feedback that we heard from customers there was so much excitement of being back to live events. I know they're completely booked through the end of the year in Chicago, Las Vegas, and at the Orange County Convention Center. This is shaping up to be the biggest fall in the event industry.
Q: We're super excited for the Q3 and Q4 activity. With the record level of attendees and shows getting sold out, what's going to be different? How is COVID going to impact the shows and the environment at these events?
A: Shows are going to be very similar to what we're used to, except what I just experienced at MRO was much wider aisles for social distancing, large amounts of safety signage, hand sanitizer stations at every exhibit, and of course people are wearing masks. Those are the main differences, but otherwise, it's business as usual on the show floor.
Q: We talked about the forecast for the remainder of 2021. Now let's discuss the future state of trade shows and events post-pandemic when everyone is vaccinated, and people are feeling healthy. What's the new event normal?
A: I think you have a couple of things. People are going to continue to be more cognizant of washing their hands and we will probably continue to see hand sanitizers.

Virtual is here to stay and will become an integral part of the booth experience. At any trade show, you're going to have a small subset of the target audience that's present at the show. A great example of this is at the RSNA, only a few thousand radiologists out of 60,0000 attendees usually travel and go to that event. There are probably 180,000 radiologists in the country that now can attend that event virtually. You are now able to combine virtual and bring them into your booth space during the event to reach a much broader audience with the same message.

This hybrid approach is going to be prevalent because a lot of the show organizers, as well as the convention centers, have gone to the extent of designing studios inside their booth.
Q: One side question before we move on. Specific to MRO, how many handshakes or fist bumps were given? In the world of sales right now, you don't want to be rude so you're consistently trying to figure out if you should shake hands or give a bump.
A: There were a whole lot of fist bumps, a whole lot. The show officially announced and asked us to not shake hands. Thankfully, you had a hand sanitizer station right there either way.

However, one thing we noticed and heard from customers at MRO is that while attendance was down a little, the quality of the attendees was higher. If you are taking the risk and getting on a plane to attend an event, you really want to be there.
Q: If you look at this past year, everyone had to pivot and adapt a little bit, especially virtually. How is the game going to change or what's going to be hot in the event industry? When you're looking to design a booth or you're looking to go to a show, what do marketers need to think about?
A: Because of economic uncertainty, there's going to be a lot of focus on portable, easy-to-set-up, and low-cost solutions in terms of the services. In addition, there will be opportunities for companies to make a large presence since some international exhibitors are going to be reticent to come over and exhibit. There's going to be an abundance of space and a chance for larger footprints now.
Q: This is awesome. I don't think anybody realizes the impact that has hit the hospitality and events industry. I can't stress enough how excited we are to have such a great client make it through all of what happened in the pandemic. So, what is the bottom line?
A: Well, I will tell you, I think the bottom line is we're back! Shows are back in full force and shows are being done safely.
We are excited that in-person trade shows and events are starting back up later this year and into 2022. While virtual is here to stay and will continue to be incorporated in events from here on out, it is apparent events can now reach a larger audience with this hybrid approach.
Trade shows are a great way to grow your business, but we also know they can present some logistics difficulties. From transportation failures that result in lost revenue to drayage penalties, a vacant booth or missing displays will turn a valuable opportunity into an expensive waste of resources.
To help mitigate the risk of costly complications on the front end, utilizing experienced providers has never been more important. Consulting with industry experts who understand trade shows can relieve your stress and save your company money in the future.
Pegasus has supported The Trade Group for more than a decade and we have cracked the code on successful trade show and event logistics. Fill out a Contact Us form or call 800-997-7226 for further information on building your next successful event with Pegasus as your partner.
A special thanks to those who made this interview possible: David Stone, VP Operations at The Trade Group, Mike Gilvar, Chief Marketing Officer, Mal Gilvar, Chief Revenue Officer at The Trade Group, Hiram Hartnett, EVP of Sales at Pegasus Logistics Group, and the many others that contributed