While many firms try to be everything to everyone, Pegasus Logistics maintains a firm commitment to securely and efficiently move what they call "Shipments of Consequence". These are shipments in which "the impact of failure to our client, or our client's client, are severe," says Heath Shoemaker, Pegasus' Chief Operating Officer.
One example is handling products that are considered expensive, such as high-value electronics or medical devices. Another example is shipments that include items that possess little intrinsic value but are needed to meet a production schedule or launch a new product on time. "They're products in which the consequence of non-delivery is much more than the value of the product being moved," says Dennis Stanley, Vice President of Business Development. "It has serious implications for their company."
"We know what we do best and that's what we do," Stanley adds. Maintaining this focus can mean turning down orders that fall outside Pegasus's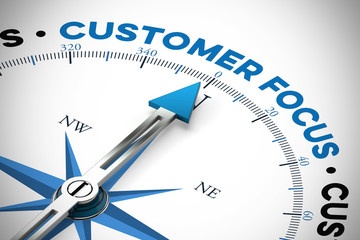 core competencies. While it's always difficult to walk away from business, by doing so Pegasus can continue to provide the quality service its customers expect and deserve, while also building a sustainable business.
Over the last almost 25 years Pegasus has worked tirelessly to fine-tune the formula to best support this type of business, and believe it comes down to committing to these three very important aspects of the business: Intimately understanding the clients' business, investing in developing both its partners and people, and committing to never shortcutting the high touch aspect of its service model.
Understanding Clients' Business
To execute this strategy, Pegasus employees must understand not just their clients' logistics functions, but their business operations, products, and challenges. To that end, Pegasus employees often work with representatives from across a range of departments within their clients' organizations, including transportation, shipping, planning, procurement, customer service, and sales. Pegasus also hires individuals with expertise in different industry verticals.
These steps enable Pegasus employees to prioritize its customers' concerns, whether they require ensuring materials will be delivered in time to keep an assembly line running, or that an expensive piece of equipment is treated with care. With some clients, Pegasus employees attend their industry events to ensure alignment. "We work to intimately understand the consequence of failure. We invest heavily in making sure we are aligned with our clients, understand their competition, their industries, and what truly makes them successful. This knowledge allows us to tailor the best possible solution and support structure to ensure service excellence" Shoemaker says.
Some other logistics firms claim to take a similar approach. However, their efforts often are dispersed across many areas of logistics, Stanley says. That hampers their ability to provide the insight and high-touch service needed to effectively handle shipments of consequence.
Pegasus takes the "creating solutions that best fit the customer's needs" beyond just transportation, and carries that mentality into other aspects of their supply chain solutions. For one client, they act as an extension of their client's own shipping, warehousing, and receiving departments. Pegasus tailored its services to the clients' needs, has dedicated resources and space and performs numerous functions not available in a generic warehouse model. "We operate as part of their high-tech manufacturing operation," Stanley says, adding that the program has been going strong for almost ten years.
In addition, some companies are handcuffed by their networks of trucks, planes, and other assets, Stanley says. For instance, some clients will be best served by using specialized trucking equipment to ship their products. A logistics firm that owns standard trucks may opt to use those, even if it's not best for the client. Pegasus, in contrast, will turn to its broad, deep, and battle-tested network of transportation providers to identify and secure the optimal transportation asset. "We lead with the customer and then design the solution," he adds.
Investing in the Development of Their Partners and People
Shoemaker says that the firms included within Pegasus's network undergo a thorough vetting process. Pegasus employees evaluate their facilities and security capabilities and assess their experience moving different types of products. Once a company is part of the network, Pegasus continues to develop the relationship. While Pegasus conducts monthly and quarterly reviews with all its carriers, they understand relationships need to go farther than just reviewing metrics. Rewards programs for top-performing partners and invitations to its annual carrier round table event are just a couple of the ways they strive to develop alignment and encourage service excellence. "We consider them true partners and while we always expect above and beyond service, we understand the value in being our partner's favorite customer. While it's important to pay competitively and always on time, it's taking the time to work together with our partners on the little things that we feel really take our relationship with our partners to the next level. When we are working in true alignment from expectation and communication standpoints, our clients win.," he adds.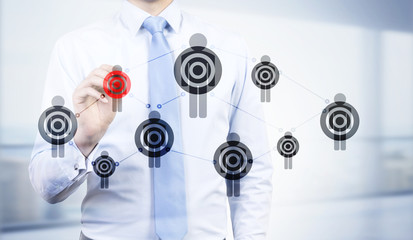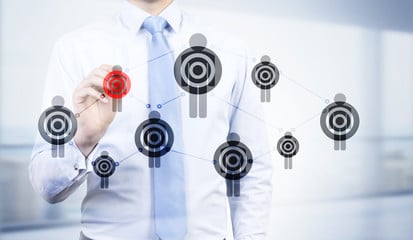 When it comes to their people, Pegasus understands when you're catering to the shipment of consequences you need an A-team supporting it. "It's about hiring to very specific attributes and characteristics that we feel are at the core of what we call an "A" player. From there, we invest heavily in development, both internally and externally. Internally, we've dedicated an entire department to cultivating talent who run our Next Level Leadership groups, lunch and learns as well as one-on-one individual coaching. Externally, we invest heavily in sending individuals to outside leadership development academies to help not just technical skill set learning, but effective communication skills, attention management practices, problem-solving strategies, amongst many others. From there, it's about giving them autonomy to manage the relationships with our customers and putting their skills and talents to use for the betterment of our clients."
A case in point: Pegasus's customer service employees have the authority to terminate and recover a shipment, and then fly it where it needs to go if doing so is necessary to meet a deadline. "If it costs a couple of thousand dollars but saves the shipment and relationship, we're okay with it. Sometimes those business decisions need to be made, and last thing we want is to put our client's business at risk as a result of a bottleneck internal approval system. We invest heavily in hiring the best and continuing to develop their skills, and in return we entrust those decisions to be made appropriately, in the moment, with our clients best interest always at the forefront," Shoemaker says.
High Touch Model:
In both its transportation and warehouse solutions, Pegasus remains committed to quality service. "It's the extra phone calls, the extra attention to detail," Stanley says.
To maintain this commitment, Pegasus will continue to focus on shipments of impact, Stanley says. Other types of shipments—of, say, lower-value commodities with no critical business impact—typically won't cover the investment required to maintain high levels of service.
While Pegasus works intelligently and automates where appropriate, it also remains committed to personally handling shipments and allowing employees to do all they can to meet customers' needs. "We're still hands on; we still hand out cell phone numbers to our clients," Shoemaker says.
Many other companies also would like to focus on shipments of impact. However, few are willing to dedicate the resources needed to effectively implement this strategy. Pegasus discovered long ago that there is a gray area in most every supply chain where there's value to responsiveness, value to flexibility and more so value to service. The cost of failure is significant, and these are areas that require a logistics partner who is going to micro manage every single shipment, touching it many times from beginning to end to ensure it delivers to the right place, at the right time and damage free.