Technology has created incredible opportunities in the world of life science supply chain management. But with that opportunity comes a new set of responsibilities and client expectations. According to the 10th Edition of Biopharma Cold Chain Sourcebook, the 2017-2023 growth rate for all pharma sales is 33%, while that for cold chain products specifically is 59%. Meaning the global biopharma industry collectively spent over $15 billion to ship temperature-controlled products in 2019. 

Improved supply chain management allows for lower transportation costs, better visibility throughout the transportation process, reduced waste and theft, and better quality management. And in the world of life sciences, quality is everything.
Life science supply chain
Products such as pharmaceuticals can sometimes get damaged in transit without showing any outward signs of mishandling. For example, poor cold chain management can mean that medical products are stored at the wrong temperature for part of the journey. Neither the pharmacist nor the patient has any way of knowing that the quality of these products has been compromised. That can have potentially disastrous consequences, and the organization responsible for logistics may be held accountable.

Other issues can also occur in transit, such as theft, fraud and pilferage. The cost of such losses is estimated at over $280,000 per incident, plus there is the knock-on effect of supply chain disruption. Excellent supply chain management can help to reduce the impact of such incidences by providing logging of every step taken by the cargo on its journey.

In the world of life sciences, supply chain management isn't just about getting goods from A to B. You also have to ensure that the goods were transported according to the strictest quality standards, and you need to have evidence of your adherence to standards. Your clients expect this, and there are several regulatory bodies that may ask to see such evidence.


Cold chain logistics technology
Supply chain management technology has had a huge impact on cold chain logistics. In the past, food and pharmaceutical companies alike had the same problem: the refrigeration compartment on a truck may have been operational during loading and unloading, but what if there was a temperature issue during transit? Even a small spike in temperature could have quite dangerous consequences.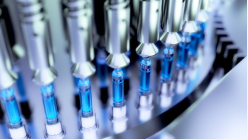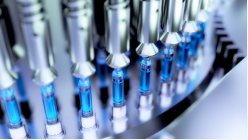 Technology has gotten better at monitoring the temperature conditions in transportation modules and even on an item-level basis. Technology continues to improve, and a 2018 report by Gartner predicts that the following technologies will further revolutionize cold chain logistics:

Internet of Things (IoT)
Increased connectivity means that sensors can relay a constant stream of data about cargo during transit, and these sensors can potentially be included in the packaging for individual items. IoT is already transforming production and storage spaces and is now beginning to become increasingly vital to logistics.

Analytics
The large volumes of data generated in the life sciences supply chain (including those generated by IoT devices) can be used to spot trends and anomalies that may not be otherwise discernable. Analytics can also help predict customer behavior, allowing for better just-in-time delivery systems that cut down on spoilage and waste.

Blockchain
Blockchain is an excellent way to securely manage large quantities of data from IoT devices and elsewhere. Blockchain also has the advantage of being extremely secure and almost impossible to tamper with, making it impossible to hide mistakes and helping to reduce loss through fraud.

Artificial Intelligence
Ultimately, the goal will be to build logistics networks that can identify problems and resolve them without human intervention. Artificial intelligence can react to live data and make adjustments to preserve the integrity of the cargo. This is especially important when cargo is out of range, such as when it's at sea. 

Finding the right logistics partner
If you are to work with a logistics company to help you meet the high standards expected by your clients, how do you go about finding the right partner?

The first step is to fully assess your own requirements. That means looking at the type of goods you transport, the needs of your end clients, the kind of distances and other logistical issues involved, and also thinking about how your requirements might evolve in the long term.

When considering the right partner, you have to consider the following questions:

Do they fully understand your needs?
Do they have experience in the life sciences field?
Do they have all required certifications for handling biopharma material?
Does their transportation fleet have the technology required for meeting the challenges of tomorrow?
Can they offer you full visibility into the current state of each shipment?
Will they provide the data you need for extensive analytics and demand planning?
A great logistics partner is one that empowers you to provide outstanding quality to your clients, and that has the technological know-how to grow as you grow.


The future of life science supply chain management

Life science innovation doesn't end in the laboratory. The task of getting freight from the manufacturing location to the client location may seem straightforward, but it is ripe for technological disruption. Good ideas and forward thinking in supply chain management can reduce costs, improve client satisfaction and lead to better outcomes for patients.

Of course, technology is a double-edged sword. Those who fail to innovate can find themselves struggling to keep up with the competition, or scrambling to achieve compliance when new safety standards are introduced. Technology moves quickly and if you fall behind, you may never catch up.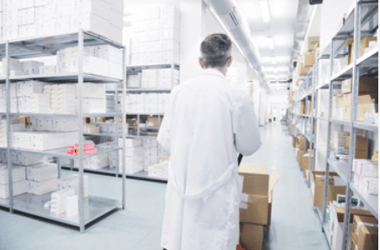 A great logistics partner can help but you need to have control over the whole process yourself. Everyone involved in logistics should download this report on the benefits of supply chain visibility and discover for themselves why you need a partner that offers full transparency.

So, what do you think is the future of life science supply chain management? Are there any major trends that you feel we've
overlooked, or tips you'd share with us? Sound off in the comments below, and don't forget to download our free report.