Insight from Pegasus' Director of Talent Engagement, Candice Gouge, on maintaining top talent in the workplace.
When I am asked why Learning and Development is so important to us, there's a Zig Ziglar quote that I like to refer to: "You don't build a business, you build people. And people build the business."
At Pegasus, we've always "dabbled" in training. Sometimes, that would look like: "Welcome to Pegasus. Here's your desk and your log-in credentials. Let me know if you have any questions." Or sometimes, when we thought we were really sophisticated, we would have the new employee sit with someone for a few days to observe the work before putting them in front of their own computer.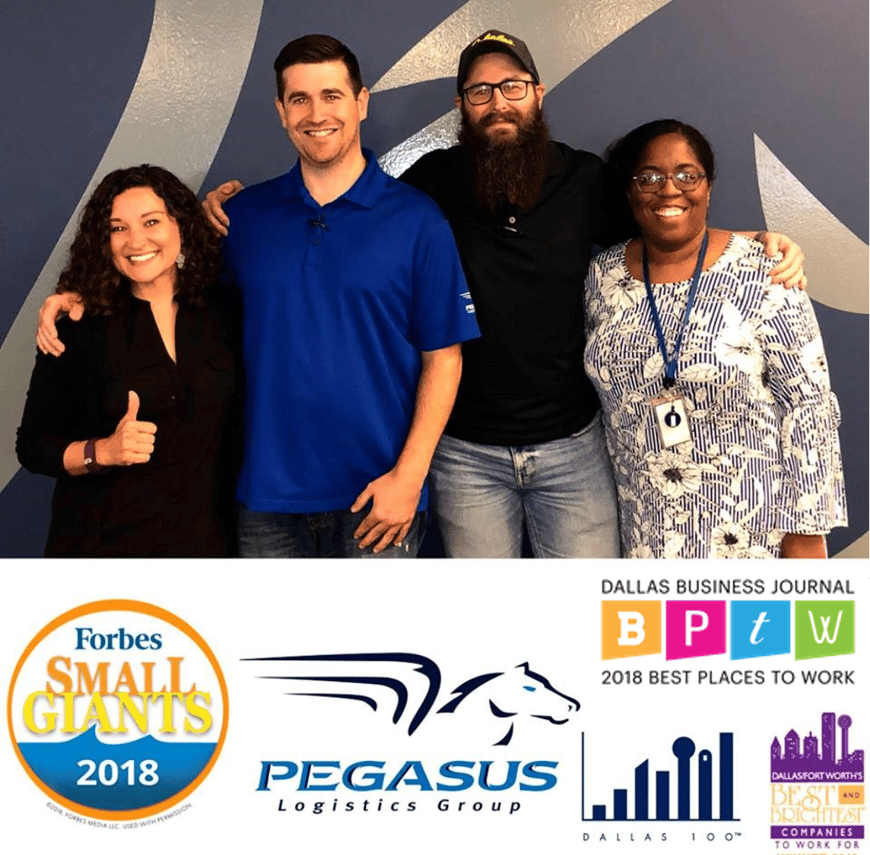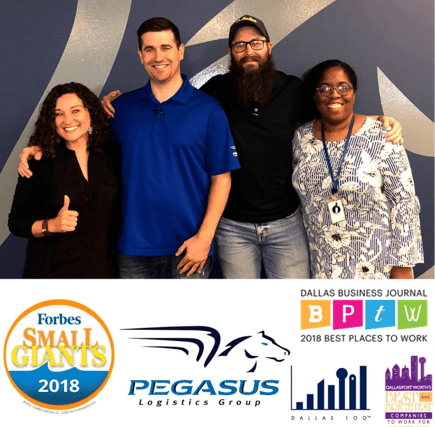 Sound familiar? In our industry especially, this is usually the norm. We move fast and we need our people to jump in and start moving fast with us. Freight doesn't wait for anyone.
This worked ok until several years ago when we went through some big organizational changes and had to shine a spotlight on our culture. We knew having a strong culture was the key to building a strong business, and it was time to start investing in our people.
What we've discovered is that our people WANT to learn and be developed. They want a company that's willing to invest in them and who cares about their growth. So, we dedicated resources and saw immediate results.
We started by asking our team what they wanted to learn. The first thing almost everyone wanted was to learn Microsoft Excel. In researching all the options to deliver this, we found Lynda.com, now LinkedIn Learning. This was a cost-effective solution that would not only provide all the Excel people wanted, it offers thousands of other learnings as well.
We signed up as an enterprise customer and every employee received unlimited access to Lynda.com online learning. We quickly became one of Lynda's spotlight customers and were interviewed by them due to our high usage numbers, not only in Excel but many other topics such as Leadership, Programming, Marketing, etc.!
Next, we wanted to encourage learning and build accountability for it. We developed an annual IDP (Individual Development Plan) process that includes goal setting and career planning, so each employee could choose specific learning that would advance their career in a direction that was meaningful for them.
These two things alone have impacted our teams significantly. In addition, we've created several other programs such as leadership development, coaching, desk-level/job-specific training, college graduate programs, and personal development such as wellness, meditation, home finance, etc. Additionally, we invested in an LMS (Learning Management System) in 2017, making content creation and delivery easy to manage.
The important note here is that our learning systems and programs are designed for every single Pegasus employee. We want everyone to have the opportunity for growth.
While on this journey, we've been recognized over and over for our commitment to our people and have experienced double-digit growth year over year for the past four years running. Our awards include:
Dallas Best Places to Work
Dallas Best and Brightest
Dallas 100
Forbes Small Giants
Inc. 5000
As we look forward to 2019, we plan to continue investing in our people.
Check out our blog post written in 2016 that still applies to the profit of investing in your people.