Trade shows and exhibitions are traditional marketing strategies used to showcase a company's goods and to network with decision-makers in their industry. Statistics show that 81% of attendees have buying power and spend an estimated 8.3 hours on the show floor. Additionally, 45% of attendees attend only one event per year looking for new products and services. This means that the opportunity to win new business and capture leads with purchasing authority is high!
Although they are great opportunities for your company, trade shows can present some logistics difficulties. In 2018, 23% of revenue from tradeshows came from exhibit sales. Transportation failures can result in lost revenue, which can be devastating to any organization. Drayage penalties, wasted labor, and forced freight create an unwanted cost that can cripple your budget. Ultimately, a vacant booth and missing displays will turn a valuable opportunity into an expensive waste of resources.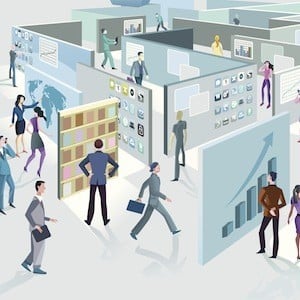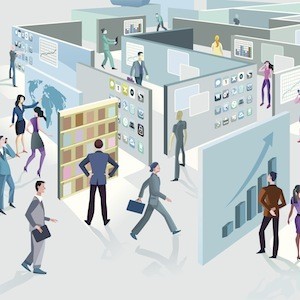 2
Choosing an Expert
There are four major costs associated with attending a trade show: cost of the booth, cost of show services, personnel and lodging costs, and marketing costs such as giveaways. Poor transportation planning can devastate your budget and set the show up for failure with so much of the investment wrapped in the booth and the show. Hiring a logistics company with experience and a positive track record is critical. Consulting with industry experts who understand trade shows can relieve stress, save money, simplify planning, and mitigate risks of complications. The ultimate goal is an on-time, damage-free move-in.
Show Move In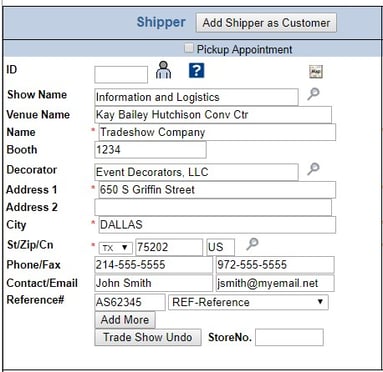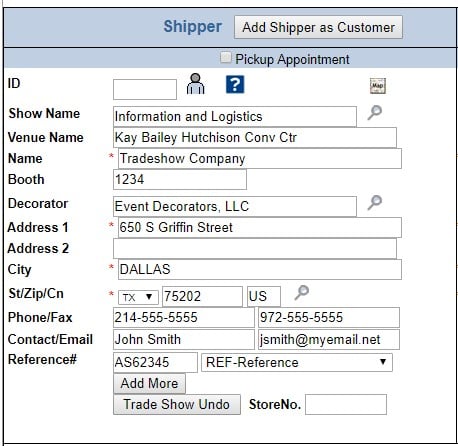 Proactive planning by your partner should eliminate most difficulties associated with show move in. A simple way to validate a carrier's credentials is by asking for current client references. Using our customized TMS we are able to include specific fields for the following information, and more:
Show Name
Check-In Time
Booth Numbers
Empty Scale Tickets Needed
Decorator Contact Info
For certain shows, advanced warehousing can provide cost savings and confidence that your goods will be in your booth space in a timely manner. This can be especially helpful for larger events. Freight is shipped and collected in a warehouse prior to the event. A small holding fee may be charged, but materials will be waiting at your booth when you arrive. Trade shows will provide a timeline and detailed instructions, such as:
Delivery Warehouse Location
Specific Delivery Date and Time Window
Packaging Restrictions or Guidelines
Proper Shipping Labels
Another option for trade show logistics is delivering directly to the venue. High value, delicate products need limited touch points, and moving direct to show site takes an additional handling component out of the equation. The direct to show option is the appropriate choice when there are time constraints, booth materials that are moving show to show, or simply not having your booth ready to ship days in advance. Trucks will be directed to a marshalling yard to wait for unloading. Once called, the driver must present empty scale tickets to be unloaded at the dock. Working with the right team can help determine the best delivery option on a show by show basis.
Show Move Out
The conclusion of the show is not the end of your logistics process. There are numerous opportunities for your company to incur penalties during move out. The MHA, or Material Handling Agreement, is the bill of lading for the movement of the booth, and it needs to list all pieces that the shipment contains as well as what company is assigned as the carrier. If the company is not specified, the decorator will not allow the carrier to pick up the freight after the show.
"Forced freight" is when the decorator, due to this delay, takes control of your freight and forces it onto another carrier. This can increase your transportation costs by 100% or more. Forced freight also has limited visibility, which puts your product at risk of missing the next show because of an undesirable route back to your selected destination. To prevent additional penalties in the future:
Communicate deadlines, locations, and special instructions to transportation partners
Complete all your paperwork, double/triple checking details
Clearly mark your crates, boxes, and pallets with legible labels
Indicate piece count on paperwork, labels, and in communication
Include contact information on paperwork and labels
Relationships
To facilitate a smooth trade show experience, exhibitors should have collaborative relationships with I&D teams, logistics providers and the decorator of choice. These partners must have a clear understanding of the entire event logistics process. Inaccurately planning target move in and move out dates and times can heavily impact the process of unloading in a timely manner, installing, dismantling, and loading out. Penalties and additional overtime costs can escalate quickly if there are any hiccups in this process. The right partners will be experienced in navigating the myriad of potential time-dependent penalties that trade shows provide. If penalties do arise, communication with partner and consistent updates to customers is a priority. Our company provides 24/7 contact through dedicated account teams of trade show specialists. We understand events are more than a 9-to-5 job and are committed to proactive decision making.
In conclusion, trade shows are a great way to grow your business but can be chaotic and stressful events if not handled properly. Proactive planning is the key to a successful event. Effective communication between all parties will limit opportunities for confusion and failure. Partnering with a logistics provider that you can trust to get the job done right is tremendously valuable. Their relationships and experience will help streamline the process, allowing you to focus on the important part of the show. The right partners can lead to increased sales and an extremely successful event.